Upgrades pediatric ward to the level of Pediatric Intensive Care Unit (PICU) with an objective to enhance the existing health care facility
Goodyear India, is partnering with Fortis Escorts Hospital, Faridabad as part of its annual CSR initiative. This partnership aims at equipping the pediatric ward with additional equipment to upscale it to a Pediatric Intensive Care Unit (PICU). This initiative looks at strengthening the healthcare system for children, with the objective of providing them with better, more advanced treatment.
Under this partnership, Goodyear India is supporting the hospital by donating critical equipment to treat children. These include Patient Beds, Stretcher Hydraulic, Syringe Pump, Video Laryngoscope Kit, Ventilators, Central Stations for Monitoring Patient Beds (PICix CNS 16 Bed), Portable Colour Doppler Ultrasound System, ECG Machine etc. Goodyear India has procured the equipment and has provided them to the childcare unit, catering to the needs of pediatric patients.
Keeping COVID-19 protocols in mind, the upgraded PICU was inaugurated in the hospital premises by Jitender Yadav, Deputy Commissioner, Faridabad. The inauguration was done in the presence of Anil Vinayak, Group Chief Operating Officer, Fortis Healthcare; Sudhir Vaijanapurkar, Manufacturing Director, Goodyear India Ltd.; Yogesh Gupta, Plant Head HR, Goodyear India Ltd, and other key stakeholders.
Sandeep Mahajan, Chairman and Managing Director, Goodyear India Ltd. said, "This partnership is aligned with our focus of supporting healthcare initiatives which positively impact our communities. These are indeed challenging times and therefore, a collaborative and participatory approach is needed to address the challenges that this pandemic has unleashed upon us".
Dr. Ajay Dogra, Facility Director, Fortis Escorts Hospital, Faridabad, said, "As our children's ward gets upgraded, we will be able to cater better to the increasing demand in light of the of the third COVID wave. Goodyear has always supported the community in times of need, and we are grateful for their constant partnership."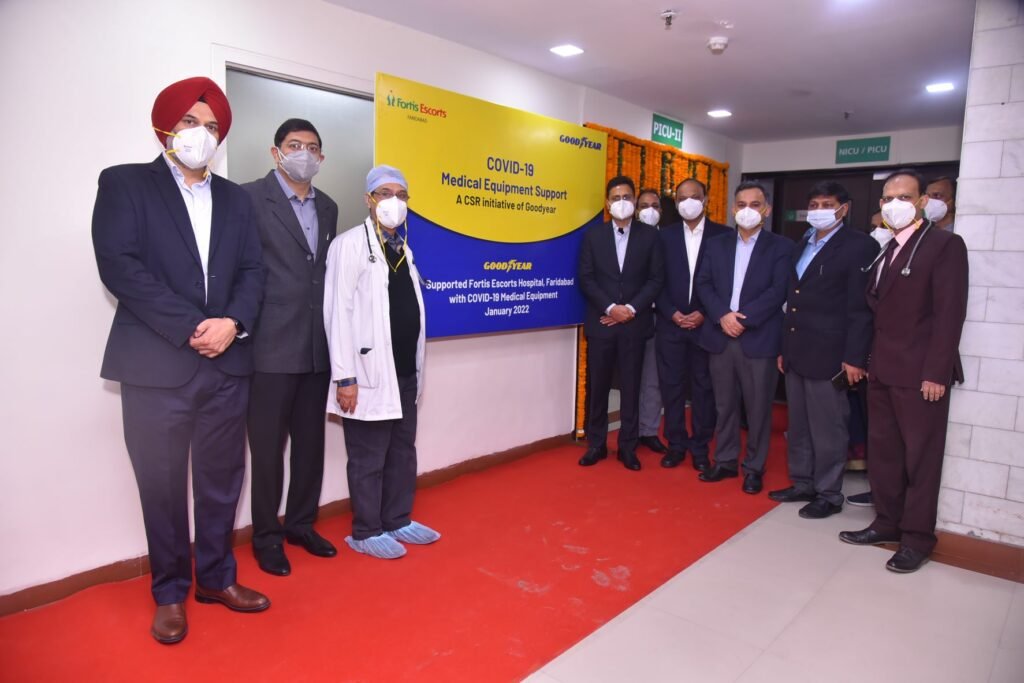 Jitender Yadav, Deputy Commissioner, Faridabad commented, "Partnerships such as this, will further bolster healthcare facilities, especially for children which is a critical age group. We are yet again facing another COVID wave and deployment of such equipments will supplement the healthcare facilities and help tackle upcoming challenges."
As part of its Corporate Social Initiatives (CSR), Goodyear has undertaken various activities and programs that help the environment and communities. Goodyear has a longstanding commitment to corporate responsibility.