AMD recently celebrated 25 years of its Corporate Social Responsibility initiatives in areas such as STEM education, responsible sourcing of materials, improvements in product energy efficiency, protection of workers in our supply chain and new approaches to community volunteerism. Susan Moore, Corporate Vice President, Government Affairs and Corporate Responsibility, AMD talks about AMD's CSR journey, actions and covid-19 efforts. Excerpts:
What has been the highlights of AMD's CSR journey over the past 25 years?
In 1995, AMD issued its first annual corporate responsibility report to recognize the importance of being a good corporate citizen, partner, and neighbor in a global community. After 25 years, our commitment to corporate responsibility has grown and evolved to include support for STEM education, responsible sourcing of materials, improvements in product energy efficiency, protection of workers in our supply chain and new approaches to community volunteerism. In everything we do, we are committed to diversity and inclusion. As we navigate this changing world together, especially in light of COVID-19, we are fueled by the resilience of our employees, communities, and customers, to remain focused on responsibly delivering high-performance technology that will enable a better world.
What is AMD's CSR philosophy?
AMD's CSR approach globally is based on three strong pillars – People, Planet and Purpose. We strive to ensure that working conditions for People throughout our supply chain are safe, and that everyone involved in delivering AMD products — from the design lab to the manufacturing line –are treated with dignity and respect. We nurture an inclusive work environment where employees bring their unique perspectives and passions to work every day.
Planet, the second pillar, represents our commitment to ensure sustainable operations and reduce our environment footprint. We focus on developing energy-efficient processors and our 2020 climate goals are verified by the Science Based Targets initiative.
Finally, our Purpose is at the core of everything we do. We strive to build technologies that enable a better world. Our high-performance computing products are helping advance genome science, accelerate drug discovery, map the universe, aid COVID-19 research, raise standards of technical education in schools and colleges among other things.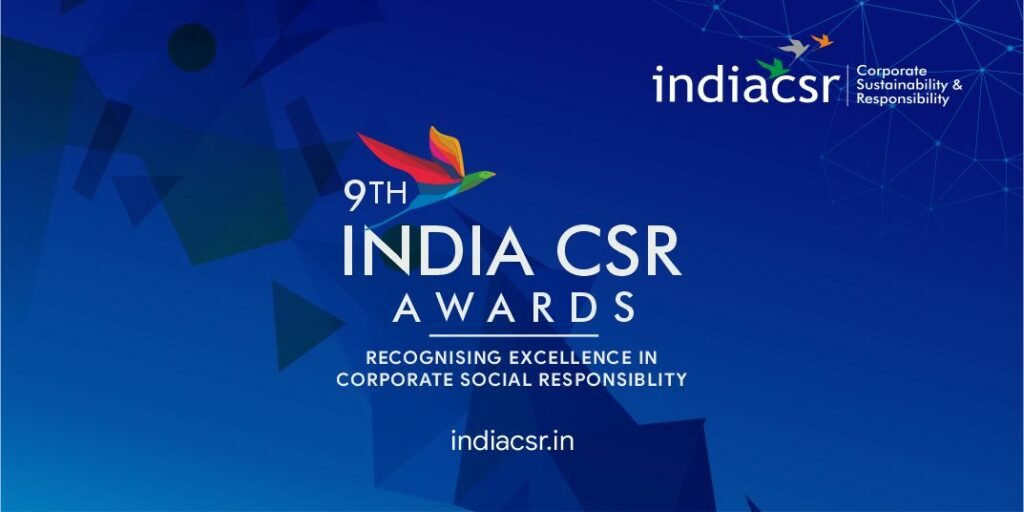 How is AMD supporting the fight against COVID-19 in India?
AMD has joined hands with NGOs and public leaders in India so that we may together emerge stronger from the pandemic. Recently we announced the donation of a super computing system to the CSIR Fourth Paradigm Institute in Bengaluru. CSIR 4PI will host and manage this HPC facility and offer secure computational access to researchers and academicians in India working to tackle COVID-19 related challenges.
In our site communities across the states of Haryana, Telangana, and Karnataka,we have worked with registered NGOs to assess the needs for medical services and humanitarian relief. In response, AMD and our foundation have donated over USD 135,000. We have also supported AMDers' efforts to provide relief by donating twice of what our employees in India had donated.
We have used these funds to support an expansive and diverse number of issues. In Haryana, AMD and United Way India (UWI) worked with the state Government to help augment COVID-19 testing capacity with new equipment and supplies. In Telangana, through our partners, we supplied sanitation kits, nutrition kits, and food to those in need. We also partnered with Concern India Foundation (CIF) to provide remote monitoring machines at a government hospital in Hyderabad. In Karnataka, we worked with UWI and CIF to provide specialized equipment for COVID-19 patients including a Doppler Machine and Blood Gas Analyser at a Bengaluru hospital.
How is AMD supporting STEM education in India?
Knowledge and skills in Science, Technology, Engineering and Math (STEM) helps promote career opportunities for youth and potential economic growth for communities. AMD has rolled out several initiatives in India to support students especially those from economically stressed backgrounds. Since 2015, we have collaborated with NGO Quest Alliance to sponsor a coding program in two government schools in Bengaluru and Hyderabad. Last year alone, over 1,260 children studying in Class VII and Class IX participated. At the end of the school year, they showcased their own short, simple animations as ingenious computer games.
We prioritize opportunities for our workforce to volunteer their time and talents in these STEM programs.For instance, in 2019, we partnered with Agasthya International Foundation to implement a research-based education model to supplement school curriculum with experiential learning. Over 1,200 children attended this program aimed at infusing the spirit of discovery and interest in STEM. Our employees helped organize science fairs for students to learn about atomic structure, food and nutrition, the environment and more.
How is AMD helping fight climate change and protect the environment?
In bringing cutting-edge technology to the world, AMD is committed to designing energy efficient processors to meet customers' performance needs while supporting sustainable digital solutions. In fact, through our award-winning 25×20 Energy Efficiency Initiative, AMD Ryzen 4000 series processors for laptops are 31.7 times more energy efficient than the 2014 baseline. To put it into perspective, these new processors reduce average compute time for a given task by 80% and reduce energy usage for that work by 84%.
We also strive to reduce our environmental footprint by ensuring sustainable operations. In Hyderabad and Bengaluru, we use recycled water to flush toilets and irrigate our premises. We recycled over 16 million liters of water and over 11,500 kilograms of waste in 2019. We distributed over 2,000 saplings for planting last year in Hyderabad and Bangalore, in an effort to green our neighborhoods.
How do you foster an equitable workplace and empower employees?
At AMD, our goal is to be an employer of choice, with passionate, innovative, fully engaged employees. To achieve this goal, we have built a strong culture of "belonging" that reaches across all aspects of our business. Our multi-voice initiative encourages and supports employees to champion, and when needed challenge the status-quo to strengthen our company culture with their unique perspectives. We support our employees with competitive benefits spanning compensation, health care, health and wellness initiatives, employee assistance programs, and more. Throughout the year, our CEO Dr. Lisa Su and senior executives hold worldwide meetings to cultivate engagement and develop talent. We strongly believe that investing in our employees and their career development is not only the right thing to do but it is also the smart thing to do.
(CopyRight@IndiaCSRNetwork)