MUMBAI: India CSR hosted their flagship ESG Summit-themed 'ESG for All: Sustainability First'. The Summit delivered a full day of sessions, keynote addresses, panel discussions and networking opportunities led by experts from India's evolving ESG landscape.
One of the key guest speakers was Mukundan Iyer, CEO, Ultra Gas & Energy Limited, who enlightened the audience with his views on enabling ESG at the grassroots.
Iyer touched upon interesting insights on how the MSMEs form a major chunk of Industrial footprints and are indeed the grassroots of the Indian economy. Even though this is a huge segment, it is most prone to economic cycles and faces multiple challenges, including the usage of non-clean fuels.
Iyer spoke about his discussion with MSMEs who termed various reasons such as non-accessibility, high cost, non-availability, etc. being the prime reasons for their hesitation to take that extra step and move towards adopting cleaner fuels.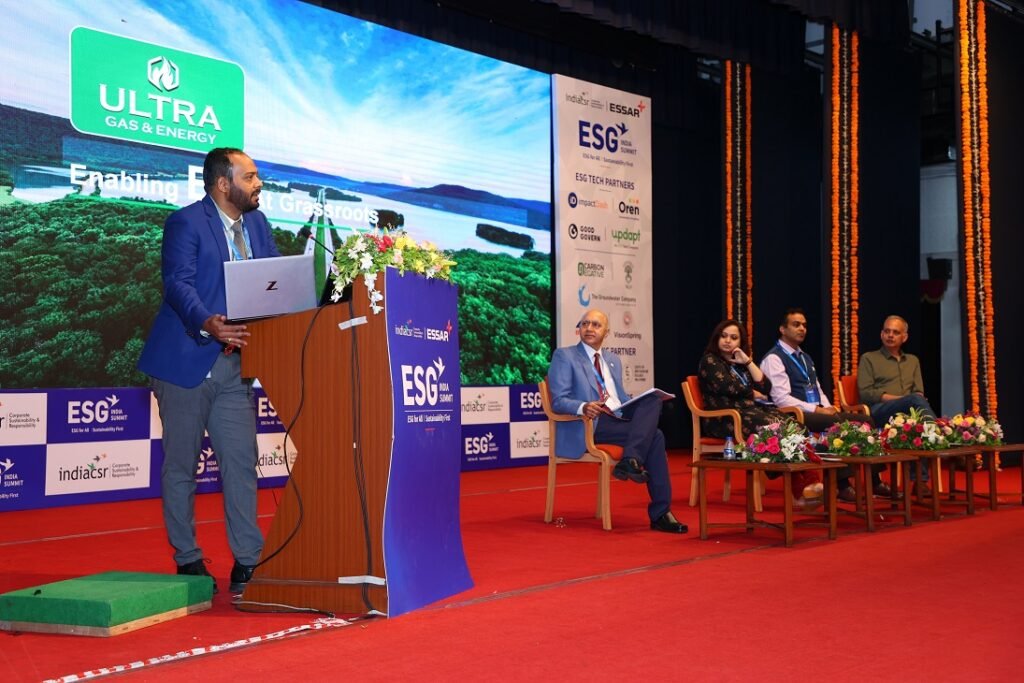 The most important aspect, as per Iyer, in solving this problem of MSMEs is to provide access to clean energy at the lowest possible price. Such availability even in remote areas will enable and encourage everyone even at the grassroots to make the switch.
Iyer then provided insights on how the Green fuel market globally has not yet matured and has not yet taken off. Even though a lot of initiatives are being undertaken, it will still take around 10 to 15 years for alternate fuels such as Green Hydrogen to become a mainstay. Hence we need an immediate and quick solution.
The one immediate solution that is staring at us, which is a clean fuel, is available and not very expensive is LNG. The advancements in technology have enabled the compression of LNG by 600 times, thus making it extremely feasible to store and transport over long distances.
LNG can provide the MSMEs with the solution that will enable their transition to clean fuels most smoothly and cost-effectively. This is where companies like Ultra Gas & Energy come into the picture. Ultra Gas & Energy is a clean-tech company committed to the global ESG (Environmental, Social, Governance) agenda.
It is building a pan-India network of Green Fuel Hubs that will provide the closest access to a wide variety of clean fuels to both industries & transport sector. The company takes care of the CapEx and reduces the financial strain on MSMEs, which plays a key role in lowering the barriers to the adoption of clean fuels.
ESG will truly succeed when MSMEs embrace the principle & make it their own.