MUMBAI: At the India ESG – Sustainability Summit 2022 organised by India CSR, Ashish Agarwal, Managing Director & CEO, Seros Logistics Group, was a part of an eminent panel touching upon the subject of 'ESG Vision for India'.
Agarwal was accompanied by reputed fellow panelists Prof. Colin Coulson-Thomas, Academic, Author, Campaigner, Conference Speaker, Corporate Adviser & Chairman, UK; Rajesh Dahiya, Founder & CEO, Good Govern and Chirag Balyan, Head, Centre for Arbitration and Research Editor-in-Chief, Indian Review of International Arbitration Maharashtra National Law University Mumbai.
The session initiated a thought-provoking discussion on the ESG mission, vision, roadmap, strategy, policy evolution, challenges and limitations, evolving business models, solutions and much more.
Agarwal, in his address to the audience, stressed upon ESG not being a responsibility of the government or any corporate but of each one of us. Everyone needs to contribute to this larger goal and leave behind a better and more sustainable planet for our future generations.
Also Read: India CSR launches the inaugural 'ESG for All: Sustainability First' Summit – India CSR Network
He pointed out ESG as the term coined to summarise the key elements which impact lives. From a corporate perspective, he said all businesses impact the environment. Any processing plant, cement plant, power plant or core sector of the economy, takes a lot from the environment like water, coal, iron ore, and gypsum and at the same time discharges a lot into the environment in the form of carbon emission or wastewater.
He emphasized the Social aspect of the agenda on how no business has been left untouched by the communities that they operate in, and therefore it becomes very important to create an ecosystem where there is a positive impact of touching these lives. The third aspect Agarwal touched upon was Governance which is very relevant in the Indian context.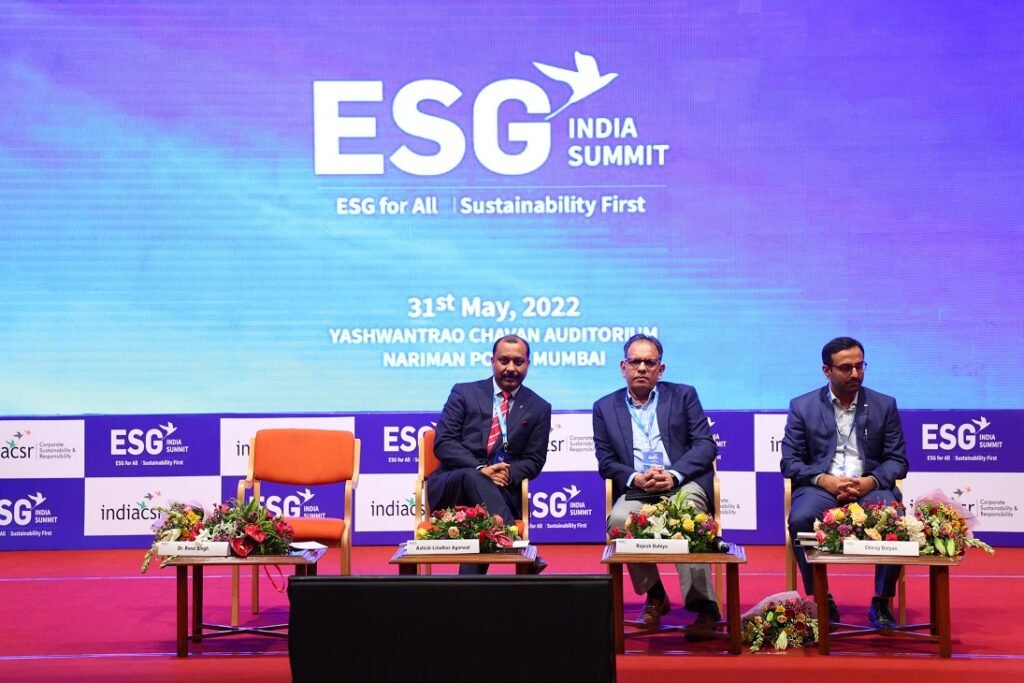 He underlined ESG being the buzzword and the need of the hour today. Therefore, it becomes imperative for all to know what ESG stands for and how one can contribute to it in their way.
He mentioned that there is a lot of capital chasing ESG compliant companies. Today, investors and shareholders see ESG not as a cost but as a value positive return on capital.
He further highlighted the debate between developed countries, who over the last 2-3 centuries in the course of industrialization, have emitted a lot of carbon into the environment and developing countries like India who are in the process of industrialization, and hence have rising demand for power, resources and so on, resulting in rising carbon emissions. However, the planet needs a solution and we need to take the ESG agenda forward together.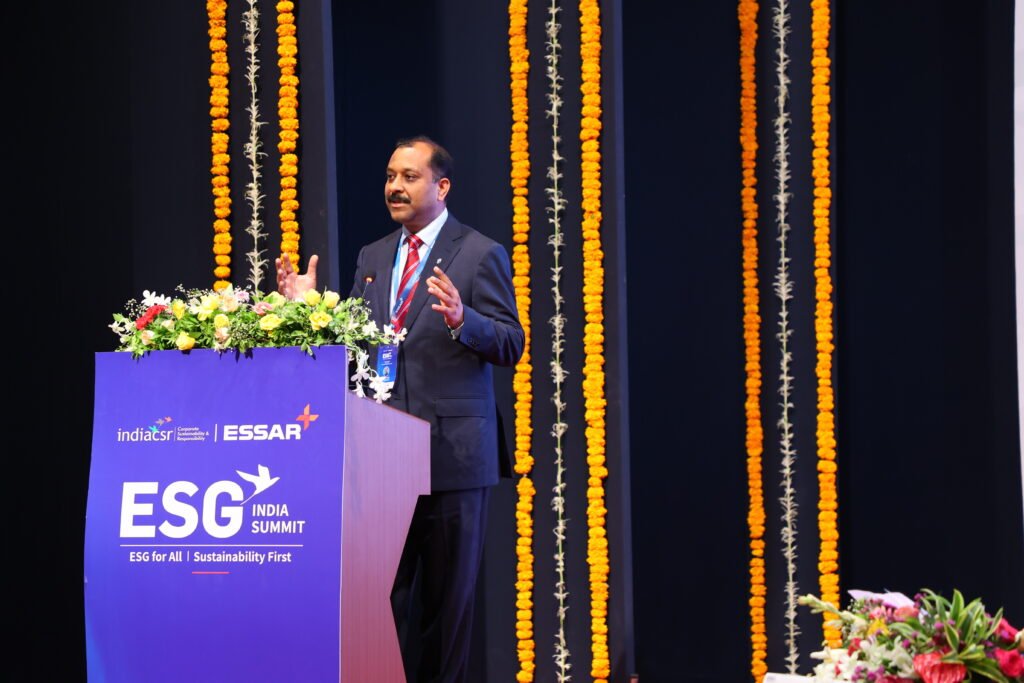 He also drew the audience's attention to how a lot of companies globally are incentivising ESG investments. ESG compliant companies create far more wealth for their investors, improve valuation and financial performance, and potentially give higher returns to shareholders. Today, more and more companies are announcing their ESG/carbon-neutrality targets and are starting to think in this direction. ESG is not a policy statement but more of a self-induced behaviour.
He concluded his speech by underlining how Seros is leading the way on ESG. The company is creating value for all stakeholders while following best practices such as the adoption of green energy sources which have zero/ lowest emission levels, the use of AI and IoT technology to optimise customers' cost and efforts in managing their energy requirements, and conducting initiatives for social causes as a step towards giving back to society.