New Delhi:  One of the top cyclists of India, and founder of Pro-Health Foundation, Dr. Amit Samarth, is going to cycle from India Gate (New Delhi) to Zero Mile of India (Nagpur) on 27th and 28th November 2021. He will cover this distance of 1035 km between New Delhi and Nagpur in a record time of under 40 hours and attempt to create a World UltraCycling Association Record. The purpose of the ride is to raise funds for the 'India Pedals Cycling City Project' by the Pro-Health Foundation which promotes cycling culture in Nagpur City. Crowdera, a very popularly fee-free crowdfunding website will be hosting this fund-raising campaign.
It will be almost non-stop cycling from Delhi to Nagpur without any sleep breaks. He would only take short breaks to change his clothes or his cycle. The journey will commence at 1 AM from India Gate. He will be accompanied by a team of professionals who have been his crew for multiple ultra-cycling rides in the past.
Amit says, "Yes, it will be challenging but I am game for it. I have done it before and I am confident that I will be able to do it yet again. It would be an immense pleasure if this entire ride can motivate citizens to adopt cycling and  can bring a change not only in one state but all over the country."
The act aims to get more people to adopt a zero-carbon emission mode of transport and a healthy way of life. The funds will be utilized to operate a secretariat to manage the campaign and carry out awareness activities. The campaign will work with various stakeholders with the objective of creating cycle-friendly infrastructure, improving road safety, making Nagpur a role model for other cities, and collaborating and sharing knowledge with other cities to make them more cycling friendly.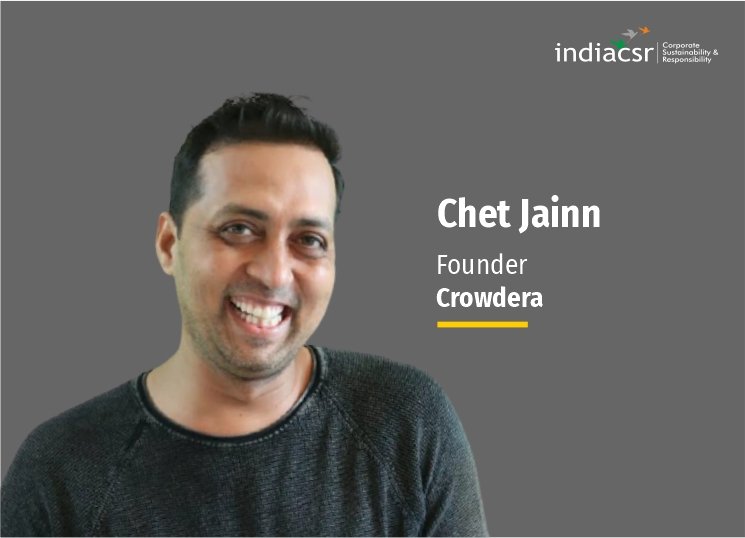 'We feel overwhelmed to see such steps to be taken for a better and healthier future, and being a part of such acts makes us feel happy. Even the slightest change can be a major step towards a better future." said Chet Jainn, CEO and founder of Crowdera.
Amit is actively involved in promoting cycling on a day-to-day basis and has trained hundreds of people for running marathons and doing cycling and UltraCycling events successfully. He has already created a World UltraCycling Record in February 2021, by cycling 6000 km on the Golden Quadrilateral Highway of India in 13 days 9 hrs, and 50 mins.