By Arun Arora
Synopsis of the Article
In this article, Arun Arora outlined the life history and remarkable contribution made by Shri JK Sharma to the logistic sector and socio-economic progress of the nation as a whole. On his first death anniversary Arun Arora remembers the man of logistics.
He created livelihood opportunities for thousands of people, and he was known for his passion to help underprivileged people in society
This day, a year ago, Shri Jai Karan Sharma left for his heavenly abode. He exemplified a life well-lived. Let us trace his inspiring life journey. Late Shri JK Sharma (November 1, 1955 – October 11, 2020), son of a farmer from a small village Jhinjhar, Haryana started from scratch and went on to set up the Chetak Group. He created a new benchmark in automobile logistics in India and in the process brought the logistics sector to the mainstream. Jai Karan Sharma embodied the intrepid entrepreneurial spirit of a visionary in perpetual motion to change the destiny of the transportation industry of the nation.
He was acclaimed as the leading entrepreneur of the 20th century and commended for his dynamic, path-breaking and innovative leadership. He was a genius and an inspirational leader. His success sparked the imagination of a generation of progressive Indian entrepreneurs, businesses and business leaders, and for many he remains an icon, and a model to follow.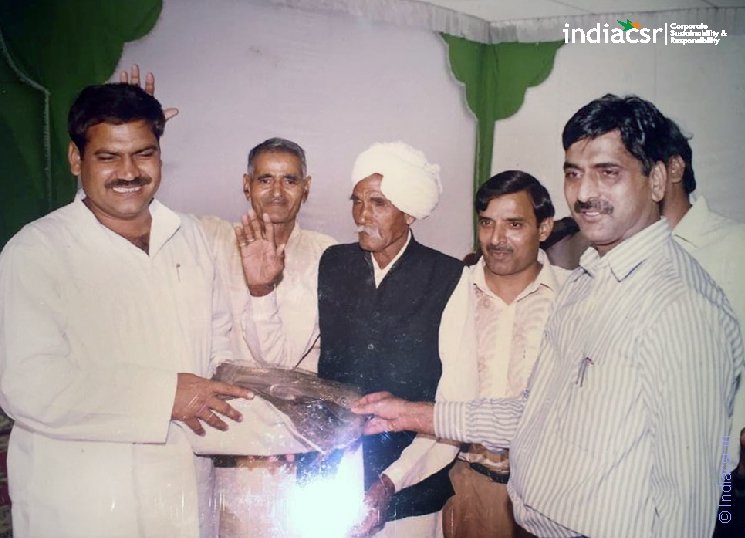 Jai Karan Sharma's unique vision redefined the potential of technology in the Indian logistics sector and challenged conventional ways of working. The business philosophy he followed was short, simple and straightforward. His unique leadership traits included excellent client servicing & commitment and quick and precise decision making. He had a strong intuition and a six-sense. His decisions were based on his thinking of how things will evolve in the future. He ensured that Chetak Logistics was always future-ready.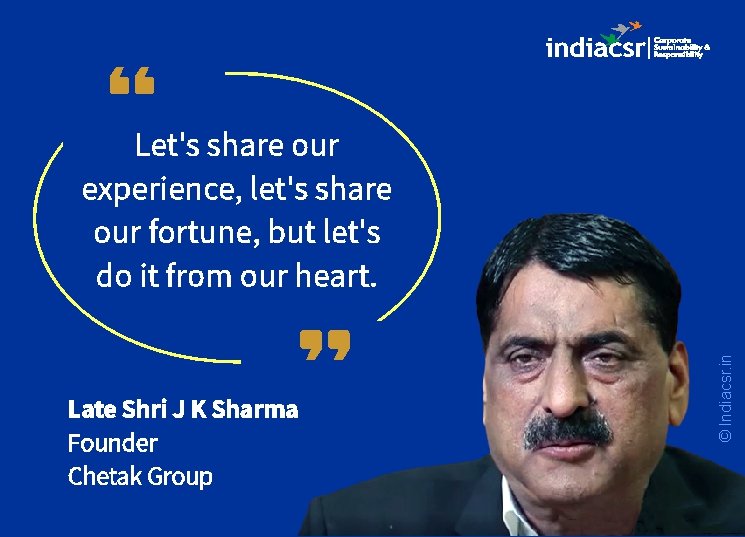 He was a statesman, who set a series of revolutionary precedents as he pioneered and brought innovation and the latest technologies to the logistics sector, which was hitherto considered to be a means of just transporting goods from point A to point B. His vision was to redefine the rules in the Indian Transport Industry by providing the best and path-breaking solutions with the flexibility to adapt new practices, policies and technology to meet and exceed the customers' expectations.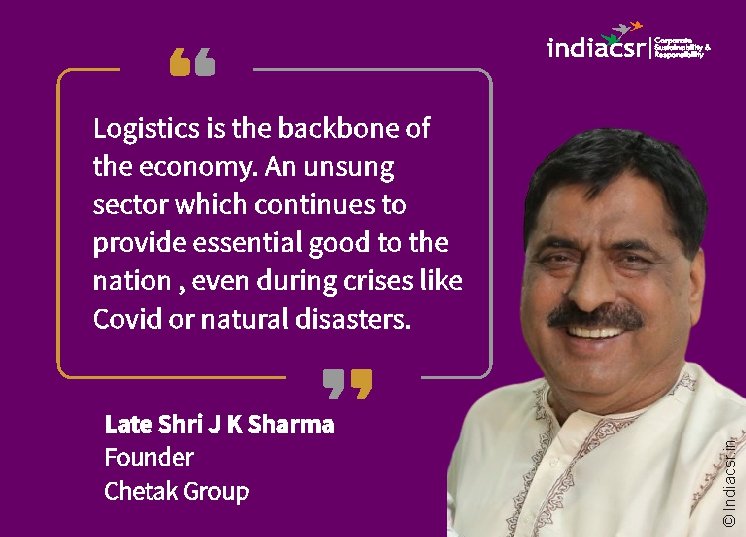 His clarity and simplicity of thought were reflected in his mission and endeavour to provide cost-effective, highly efficient and global logistics solutions, making Chetak synonymous with 5 'S' (Service, Speed, Safety, Strength and Steadfastness).
He was well respected and regarded by his clients (OEMs), his business associates, and even competitors. Being a considerate leader, he built an amazing team and treated his employees as his own family members. He would remember the name of his drivers and he strongly believed in the dignity of labour.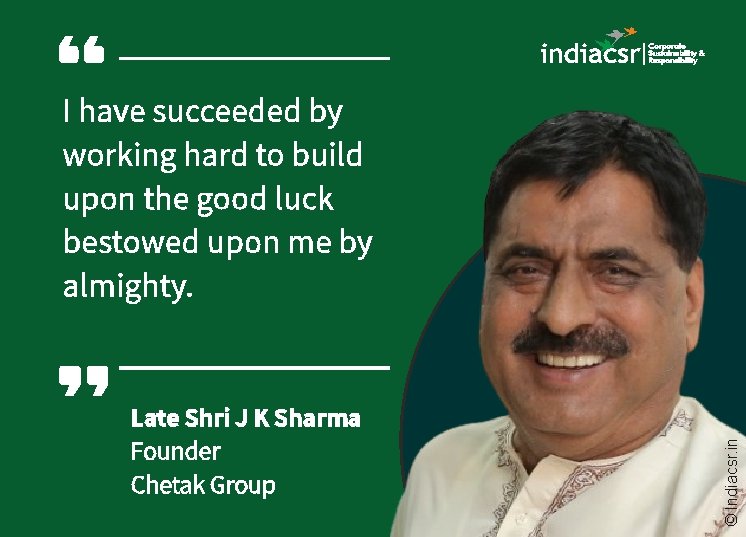 J K Sharma took pride in inducting India's top automobile companies among the group's clients, including Maruti Suzuki, Hyundai, Ford, JCB, and many more. A quick and fond learner, he had developed a knack for visualising the future economic scenario, which helped him take the most daring decision relating to fleet expansion and assets acquisition which resulted in outstanding growth for Chetak Logistics.
He developed and nurtured excellent relationships with all his associates and his extended family. He supported many of his employees in becoming independent entrepreneurs. He was quite gregarious and would readily help those in need. Such strong relationships kept him in good stead making him the undisputed leader in the logistics sector.
His contributions to the social and economic development of society at large have been numerously recognised by many national and international organisations. He created livelihood opportunities for thousands of people, and he was known for his passion to help underprivileged people in society. He made an exemplary contribution to the education sector by supporting the infrastructure development of schools and colleges for economically weaker children.
He was awarded the Transport Rattan by AIMTC, the Rashtriya Udyog Rattan Award, (LOBRD), Outstanding National Citizen Award by NSG, he was bestowed with the title of Transport Samraat by AIMTC and the Udyog Rattan Award by Institute of Economic Studies.
His dream lives on, through Chetak Foundation, a social arm of Chetak Group, set up by Smt. Krishna Sharma, his wife and their sons Mukesh, Rajesh and Sachin Haritash, as a tribute to the founder of Chetak Group Late Shri JK Sharma's vision of making a positive impact on the lives of underprivileged communities. The Foundation is focussing on the broad areas including Education, Environment, Health, Livelihood, Nutrition and Road Safety.
The Foundation has conceived specific interventions to enhance beneficiaries' experience. Some of these include:
Oxygen Plus (an environment initiative),
Swasthya Plus (a Health initiative),
Poshan Plus (a nutrition initiative to alleviate hunger),
Shiksha se Rozgaar (an Education initiative),
Zindagi Plus (a Road Safety Initiative),
Sahayta Plus (an initiative to help people during a crisis or natural calamities).
Inspired by Shri Sharma, Chetak Foundation also believes in empowering society through education and has thus announced the setting up of Jai-Krishna Logistics Awards and Jai-Krishna Scholarship for under-privileged and meritorious students, as a tribute to the founder. The Foundation will follow a three-pronged strategy to support education initiatives for students to make them self-dependent and employment-ready through Educational Infrastructure Development, Jai Krishna Scholarship for underprivileged and meritorious students and Jai Krishna Logistics Awards for innovation in the logistics space.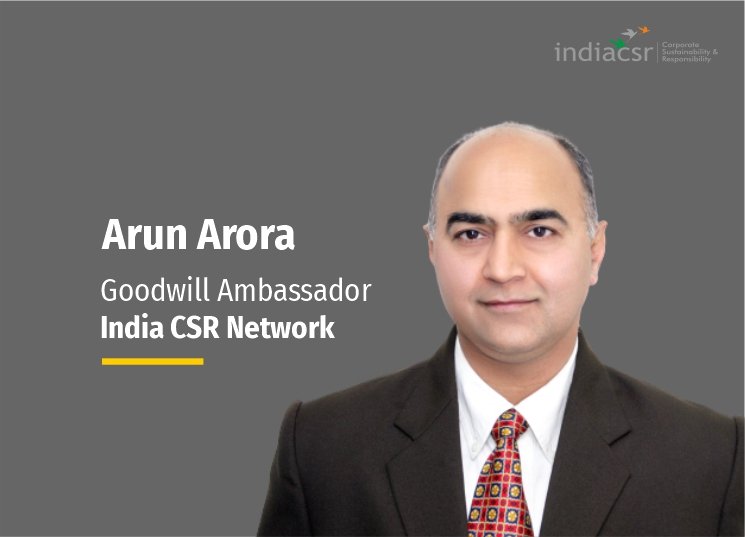 About the Author
(Arun Arora is the Goodwill Ambassador – Communication of India CSR Group. The veteran communication and development leader is also the Head and Director of Chetak Foundation, a social arm of Chetak Group.)