Bengaluru: The concept of Corporate Social Responsibility (CSR) fund is very helpful in development of the society, Karnataka Chief Minister Basavaraj Bommai said on Friday.
"Giving is in our culture. But how? where? and what? becomes important. There is a couplet by saint poet Sarvajna which says ' What we give is ours and what we hide is others'," he said in his inaugural address at the 12th India CSR Leadership Summit.
As a person grows he should discharge his responsibilities in right earnest and give back what he has received from the society, Bommai said.
Referring to comments of some economists about welfare schemes like free mid-day meal, distribution of bicycles as "wasteful expenditure", he expressed his disapproval of such views. "Children are the future of the country. A sick child is like a speed breaker for the development of the country," he said.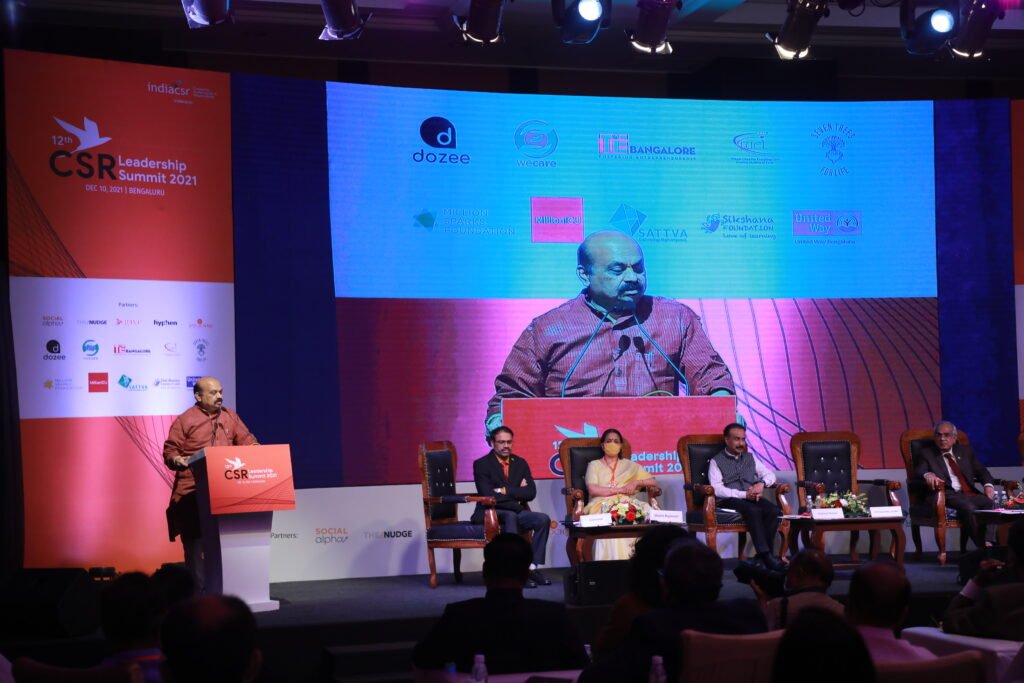 "A healthy child is like an elevator for development. The human development programs would be my passion even if I am not in power," he added.
Bommai said that his government is formulating novel programme for economic empowerment of women by offering financial and market assistance to involve them in economic activity and contribute to state GDP.
He assured the entrepreneurs that his government would walk hand in hand and lend shoulder to shoulder to encourage CSR activities and create a conducive environment for their good work.
The theme for this year's summit was Resurgent India – Leapfrogging Development through Innovation & Entrepreneurship. "The CSR flagship forum aimed at deliberating on ways to leverage entrepreneurship and innovation to solve critical issues in Health, Education, Livelihoods and Environment space to make a Resurgent India.", said Rusen Kumar, Founder and Managing Editor of India CSR.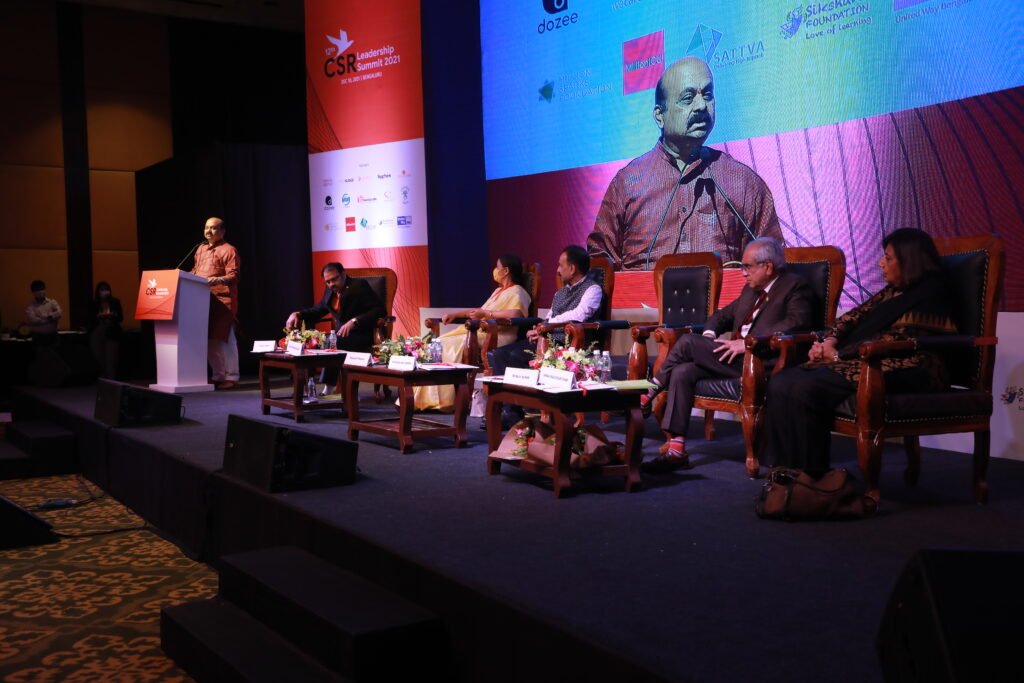 Dr. Ashwath Narayan CN, Minister of Science and Technology, Higher Education, IT, BT, Govt. of Karnataka and Padma Shri Mohan Das Pai, Chairman Manipal Global Education delivered a keynote address at 12th India CSR Leadership Summit. Prashanth Prakash, Partner Accel and Advisor (Policy & Strategy) delivered a welcome address and highlighted how Innovation & Entrepreneurship can solve the key socio-economic issues of the society at large.
Basavaraj Bommai, Hon'ble Chief Minister of Karnataka and Dr. Rajiv Kumar, Vice Chairman, Niti Aayog,. Kiran Mazumdar Shaw, Chairperson Biocon; Prashanth Prakash, Partner Accel and Advisor (Policy & Strategy) to the CM of Karnataka; Rusen Kumar, Founder of India CSR and Dr. Shalini Rajneesh, Additional Chief Secretary to Govt. of Karnataka talked at Summit.