UDAIPUR I India CSR: Hindustan Zinc received the CSR Excellence Awards 2021 for its two flagship CSR projects – the Zinc Football and Sakhi in Mumbai, the company said. 
Anupam Nidhi, CSR Head, received the award from Governor of Maharashtra – Bhagat Singh Koshyari.
Arun Misra CEO – Hindustan Zinc Ltd. said, "Our company adheres to its core philosophy of giving back and when the efforts are being recognized, it reaffirms the commitment towards the same"
Hindustan Zinc is committed to fostering and enhancing the communities in which it operates. Through frequent initiatives and investments in their growth, development, and welfare, it strives to enable the holistic growth of everybody, the company said.
Zinc Football has developed 12 community football facilities where 350 boys and girls get football training from certified coaches. Its ambition is to generate future football stars for the state and country by nurturing talent. A residential academy with world-class facilities and the country's first-ever 'technology-hinged football training' centre is at the core of this endeavour in Zawar.
Sakhi has spread across the state of Rajasthan.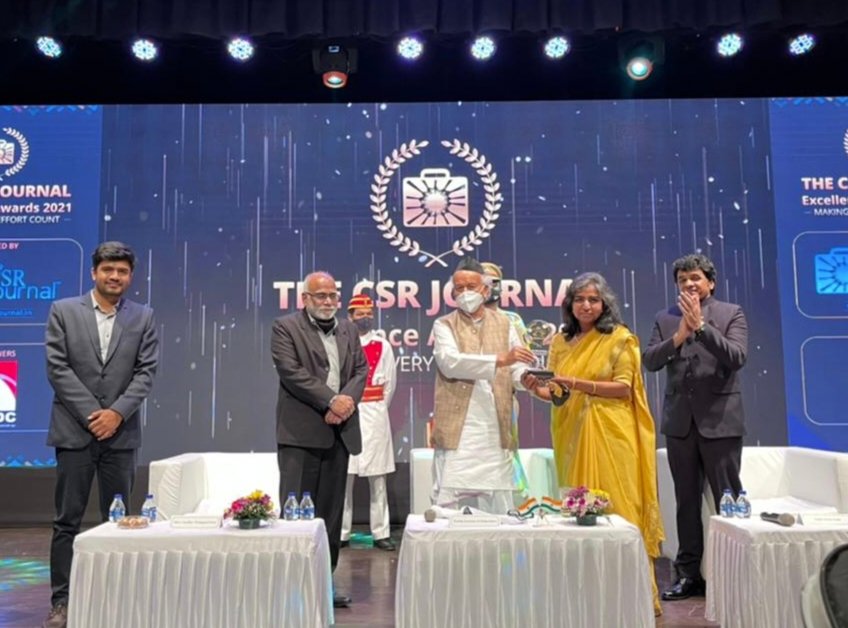 The flagship project bringing rural women together in self-help groups (SHGs) and strengthen their leadership, skill development, and entrepreneurship skills. Spices, pulses, and pickle-based micro-enterprises. Over 250 women have been established to train these SHG women to become rural entrepreneurs. 
Project Sakhi has also united the women craftsmen under the brand Upaya, which is now touching urban cities. Business Sakhis worked hard during COVID-19 to increase sales of items made in operational communities.