BOKARO: Jharkhand Chief Minister Hemant Soren launched Vedanta group company ESL Steel's 100-bed COVID facility in Bokaro in the presence of Vedanta Chairman Anil Agarwal.
The state-of-the-art hospital set up ESL, a national steel player in the Vedanta Group, is aimed at ramping up the medical infrastructure so that people from the marginalized sections in the region have access to medical care facilities free of cost.
The 100-bed Vedanta Cares Field Hospital in Bokaro is equipped with best-in-class medical infrastructure including oxygen and ventilator for critical patients. It includes 10 ICU beds, 10 step-down ICUs, 40 child-care units equipped with oxygen and 40 oxygenated beds for Covid patients. The field hospital will operate as an extension of Sadar Hospital, Bokaro and patients will be under the watchful eyes of some of the most experienced and reliable doctors in the district.
With the launch of this new medical facility, Vedanta has completed 5 Vedanta Cares field hospitals in Delhi NCR, Naya Raipur (Chhattisgarh), Barmer (Rajasthan), Chitradurga (Karnataka) and Bokaro (Jharkhand).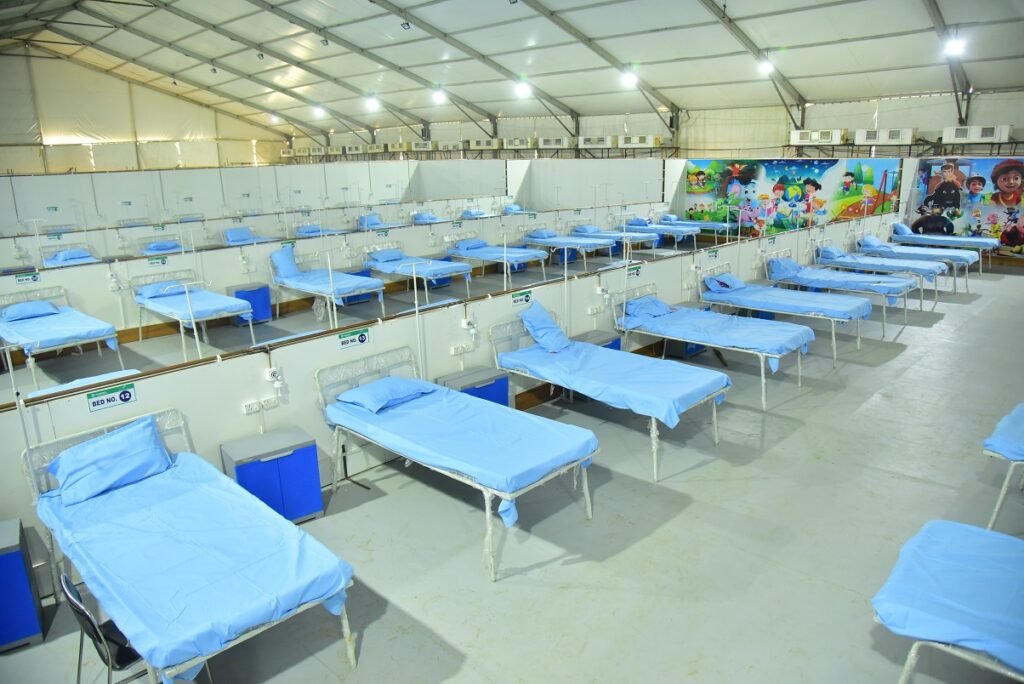 The company has committed to set up 10 field hospitals with 1,000 COVID care beds across India to support the central and state governments in combatting Covid-19, and the remaining projects are in the final stages of completion, it said.
Jharkhand Chief Minister Hemant Soren said, "My government is committed to building a health corridor in Jharkhand. I wish to free the state of Jharkhand from Covid as well as many other diseases like malnutrition and tuberculosis. Also, in addition to health, we would also be focused on education, rural empowerment, industrial development with continued support from groups like Vedanta."
Vedanta Chairman Anil Agarwal said, "I congratulate ESL Steel Limited for coming up with this state-of-the-art facility which is no less than a specialty hospital. Complete with ACs and all medical apparatus, the hospital is going to be highly supportive in dealing with the deadly second wave of the pandemic. The hospital has experienced doctors who will be helping the patients recover and offer consultations for free. I offer them all the support in future. I am extremely grateful to the Jharkhand Government for showing faith in us and supporting us throughout."
ESL has been at the forefront of the fight against the pandemic. The steel major has recently provided 1500 oxygen regulators to the Jharkhand Health Minister Mr. Banna Gupta. The company has been supplying liquid oxygen in Bihar and other states as well.