In the 1930s, Kamala Bhagvat, a graduate from Mumbai and an aspiring scientist then, applied for admission to the prestigious Indian Institute of Science (IISc). She was turned down, not because she wasn't good enough, but because Nobel laureate CV Raman, then director of IISc, didn't think the hallowed institution had room for female students.
Incidentally, this was nearly three decades after the first woman; Marie Curie had won a Nobel Prize in physics in 1903. Bhagvat, later went on to become one of the country's first women PhDs, did not give up on her dream.
Cut to more than a century later, the situation is definitely much better for women in science, technology, engineering and math (STEM). But this has been possible in much slower pace than expected in normal scenario.
Still women aren't exactly hogging the headlines, but they're getting there step by step. Even globally, less than 30% of scientific and technological researchers are women but in India, the numbers are sadly low to only 14% while only 18.6 per cent of India's full-time R&D personnel are women. So what has made this trend stream so stoically in India?
The problem of women's underrepresentation in STEM has its roots in socio-cultural as well as economic factors. The most obvious one is the practice of discouraging girls from pursuing secondary or college education in India. According to the United Nations, only 39% of women in India have at least a secondary level of education as compared to 64% men. Women make up about 10% of students enrolling at IITs.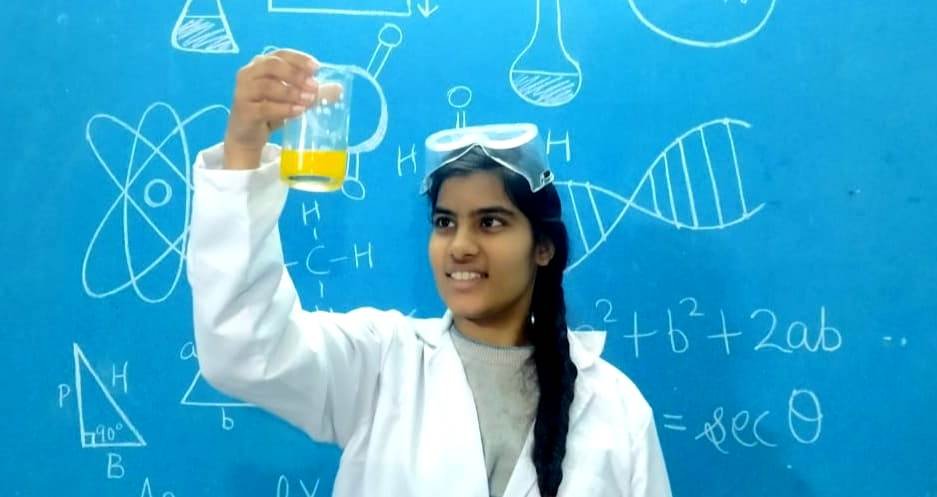 Moreover, stereotyping women as caregivers and homemakers has often restricted their fields of study to teaching, nursing, fine arts, home economics and the like. There are of course exceptions, but they are far and few. Women are less likely to enter STEM fields, and more likely to quit their jobs earlier. In India, like in other countries, the gap in educational and career opportunities afforded to men and women has been closing gradually.
However, women have a long distance to cover. There are also very few women in the upper echelons of STEM firms, and therefore fewer role models to women who aspire to join these fields. It is worth questioning, for instance, as to why young girls are gifted 'kitchen sets' on their birthdays while young boys in the same family aren't.
But as the UN Secretary-General António Guterres has rightly said, "To rise to the challenges of the 21st century, we need to harness our full potential. That requires dismantling gender stereotypes. On this International Day of Women and Girls in Science, let's pledge to end the gender imbalance in science". We need to change the situation with utmost attention and remedial actions.
There are multiple reasons why we need more women in science. A developing country like India, dreaming to be a trillion dollar economy, it cannot hope to achieve its true scientific potential with a highly skewed gender ratio and widespread obstacles to the entry of women into science-related domains.
Also, the country struggling for jobs and livelihoods, technology is expected to create a large number of new jobs in the future, and if women do not get the required skills, they run the risk of becoming irrelevant, or being displaced by Artificial Intelligence and automation.
We need to appreciate Government's efforts in the area, where 'The development of women and children' has been at the forefront of policy making for the last few decades. Aspiring schemes like 'The Vigyan Jyoti scheme', redesigning and renaming of a national programme (INSPIRE) to Inspire-MANAK (Million Minds Augmenting National Aspiration and Knowledge), Unnat Bharat Abhiyan programme or the The SERB-Power Fellowship, which offers a personal fellowship and a research grant to top performing women researchers, introduction of Women Technology Parks, or Consolidation of University Research For Innovation And Excellence in Women (CURIE) and Women Entrepreneur Quest (WEQ) have helped to elevate the stature of women in STEM while countering the hindrances at the ground level.
The recently introduced and hailed National Education Policy also emphasize on importance of skills and scientific mythology of teaching-learning for matching world's competition. The situation is definitely improving and is expected to be exhilarating in near future.
According to the World Economic Forum, it will take another 99.5 years to achieve global gender equality. To put it simply, we all must increase efforts to rapidly change the status quo. The fight against gender disparity in science and technology must be fought by all — families, educational institutions, companies and governments.
It's a fight we cannot afford to lose, as women's representation in science and technology is essential to design inclusive and sustainable societies. But apart from active efforts from the government, efforts from civil societies and NGOs, working at the grassroots towards ensuring higher level education among women, more opportunities for employment, liberalization of the economy, balanced urbanization and changing the psycho-social norms shall also play an important role and so is the time to rise and act.