Paul Abraham, President, Hinduja Foundation talked to Rusen Kumar, India CSR Leadership Series about Hinduja Group's Corporate Social Responsibility (CSR) journey, actions and covid-19 efforts. Excerpts:
When was the Hinduja Foundation set up and how has the journey been so far?
The Hinduja Foundation was set up over 50 years ago with a deeply held belief of the Founder of the Group Parmanand Deepchand Hinduja that privilege comes with responsibility. To align with this belief, Hinduja Foundation was set up to give back to the various communities that aided in making the businesses profitable. These include – Health and education, Rural Development, Water Stewardship and other socio-cultural initiatives in the field of art, culture and heritage.
So far, we have acted as a focal point for all Hinduja Group companies to facilitate and drive the common agenda of bringing about a positive change. Our proactive work and collaborations with various reputed institutions that dot the economic landscape in India and across the world has helped us achieve the desired scale and depth of our interventions to make a stark difference in the society.
What are the major initiatives undertaken by Hinduja Foundation?
Hinduja Foundation's initiatives are focused on five primary areas; viz, Water Stewardship – our champion cause, Education, Healthcare, Rural Development and lastly, but importantly, Arts and Culture.
Water is the champion cause of Hinduja Foundation. With more than half of the population residing in regions that are declared 'water stressed', we have adopted water stewardship as a flagship theme with all activities initiated under the umbrella of 'Jal Jeevan' programme. Some of the key initiatives under this programme include – Water-positive interventions at various Hinduja Group Companies manufacturing facilities across the country, discharging ground water and dispensing safe drinking water, restoration of urban lakes, wetlands restoring in Chennai and restoring Himalayan springs in Uttarakhand.
In the area of Healthcare, Hinduja Foundation invests in primary care and specialized therapy areas where there is a need for augmentation in the public health system. Apart from state-of-the-art healthcare institutions like the PD Hinduja Hospital & Medical Research Centre in Mumbai, The foundation has focused on building insights into areas that are under-served by research, like multi-drug resistant TB and Type 1 Diabetes.
Another major focus of the Foundation is to provide equal learning opportunities to underprivileged students in urban and rural India. The Foundation's resilient efforts towards improving students' learning outcomes has made a noteworthy impact across different states in the country. Three major programmes – Road to School, Road to Livelihood and Saksham are implemented under this initiative of providing students from disadvantaged backgrounds access to quality education.
Hinduja Foundation is also involved in the promotion of Arts and Culture. The Foundation's Antiquity Collection consists of a large number of coins, paintings, bronzes and stone sculptures, textile beads, rare books of ancient India. The coin collection numbering over 34,000 is reputed to be one of the foremost numismatic collections of the period 600 BC to 600 AD and includes the most comprehensive series of the Satavahana dynasty (150 BC to 250 AD). In 1994, the Foundation commissioned well-known painter M F Husain to create a series of paintings on different faiths titled 'Theorama'. Two paintings were exhibited at the United Nations Headquarters in October 1995 on the occasion of its 50th anniversary.
The Foundation is carrying out a Sustainable Rural Development Project in Palghar dist. of North Maharashtra. The project's objective is to enhance the livelihood of participant communities through farm-based interventions and bring about improvements in quality of life. Over 30,000 people in 18 villages are benefiting from the program currently.
Beyond these, the Foundation also works towards implementing long-term projects that call for 360-degree intervention and expertise across the board.
What were the activities conducted by the Foundation during Covid-19? How do you think the road to recovery will be?
Several initiatives have been taken by the Hinduja Foundation in India and London to reduce the impact of the Covid-19 outbreak. These include –
• 6 lakh+: PPEs supplied to health and frontline workers
• 80,000: Calls attended by our COVID-19 helplines
• 3 Million: Families reached through our COVID awareness programs in 12 Indian languages
• 210 Tonnes: Dry Rations distributed
• 1 Million+: Meals served to the needy for Covid relief.
• Over 10500 migrant laborers and stranded drivers across the country served through various initiatives
Our Group Media Company, NXTDigital and One Broadband along with Indusind Bank created and disseminated awareness about sanitizing and social distancing.
Ashok Leyland was approached by the governments of India and Tamil Nadu to work with and support ventilator-makers and help them improve supply chain and output capacity. A team of 50 of our engineers worked on the project from end-March to May, readying a simple yet intelligent ventilator, priced at a low cost but with all the essential features.
In an effort to help Covid warriors stay protected during this crisis, Hinduja Global Solutions distributed over 30,000 plus reusable face masks to the Bengaluru City Police. Besides these, Hinduja Foundation, in collaboration with Hinduja Hospital Khar also contributed and set-up a critical care facility for Covid-19 patients.
In London, a landmark £200,000 donation from the Hinduja Foundation and Ashok Leyland, has been given to Imperial College London for funding for projects tackling the coronavirus pandemic. The road to recovery is possible only if we develop a firm plan that helps our society navigate the post-lockdown period with the systematic and controlled reopening of public spaces and facilities. Support this with intensive testing and predictive technologies. Flattening the curve further will help the system cope with demands on medical care facilities and increase the time available to research vaccines, cures and antidotes
Hinduja Foundation has always supported education. What are they doing to restore education in rural areas which is being hit the most due to the pandemic?
The Hinduja Foundation is committed to improve the learning outcomes of students across government schools in urban and rural India. Our broad-based programmes — Road to School, Road to Livelihood and Saksham reach thousands of schools mainly through primary-level interventions that build lifestyle and learning ecosystem for students. We also provide healthy sport and nutrition support mechanisms and offer guidance to the student community.
To deal with the impact of Covid-19, we recently launched 'iCare: Volunteer from Home' Programme to reach out to the deprived and the underprivileged students across the country and deliver quality education.
608 employees from 11 Hinduja Group Companies participated in the volunteer from home programme. These volunteers conducted 197 online sessions and submitted 112 offline learning videos which were uploaded on iCare's YouTube channel. More than 5500 students were impacted through online education as part of this initiative and the number has been increasing on regular basis.
The programme covered more than 8 states namely – Rajasthan, Maharashtra, Madhya Pradesh, Odisha, Chhattisgarh, Karnataka, Tamil Nadu, Telangana. In order to reach out to students from different geographies, 6 different language preferences were offered wherein the highest number of sessions were undertaken in Hindi, followed by Tamil.
With the programme being underway, the foundation looks to progressively examine the possibility of enhancing the scope of the program to support its (Road to School) RTS target group of 80000 kids across multiple states.
In Maharashtra's Jawhar Taluka, the Foundation runs Saksham, an in-school programme that is currently supporting 3,875 students from 14 schools over a period of six years; an after-school programme that covers 1542 children from 14 villages and 69 hamlets; and professional development and mentoring programmes that work with over 100 educators from 14 schools. The Foundation's Gyan Shakti programme based in Worli, Mumbai, works with 11 schools, 783 students and 43 teachers in six languages to develop digital literacy and aide professional development.
Apart from this, we also offer scholarships directly and through partners to over 1,300 students in need. Our Road to School (RTS) programme is supported by many of our Group companies in Tamil Nadu, Karnataka and Odisha. So far, 825 schools and 70,000 children have been reached through RTS, which seeks to provide holistic development opportunities for all children.
Hinduja Foundation focuses on water as its flagship programme, could you please elaborate more in terms of work done and how has it impacted lives?
Water is a crucial resource and the foundation along with the group companies' works with the four R's – reduce, reuse, recycle and rejuvenate. Through strategic partnerships, we have improved the availability and accessibility to pure drinking water by installing 77 RO plants of capacities ranging from 500 to 4,000 litres per day in areas that suffer from both scarcity and poor quality of water. Systems are designed to extract minimal quantity of water and recharge groundwater tables.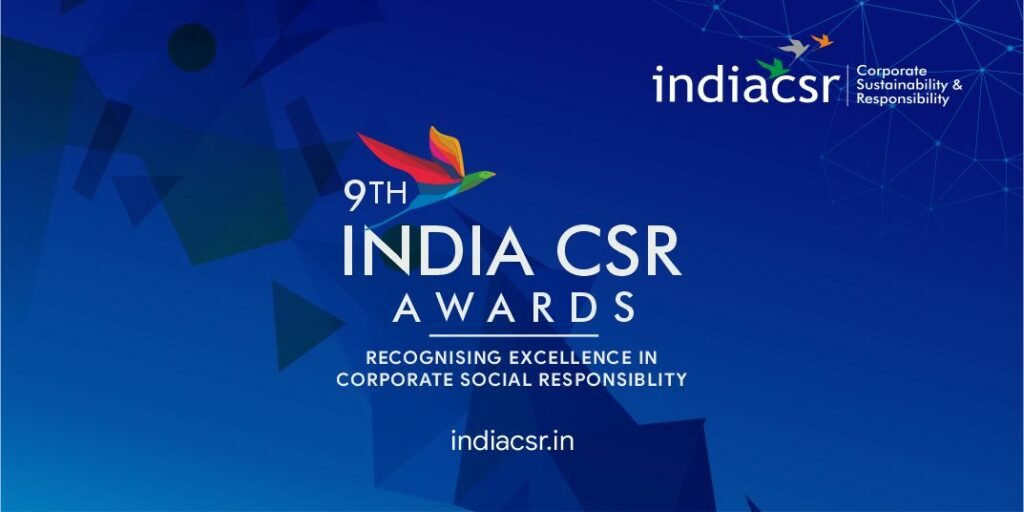 Regions like Maharashtra, Karnataka, Tamil Nadu, Andhra Pradesh, Uttar Pradesh, Rajasthan and Uttarakhand where surface water is available, the foundation has installed gravity water filters.
The foundation has also played a monumental role is restoration of wetlands, reservoirs, lakes and ponds, step-wells and even rivers.
Some of the remarkable changes brought about by the Jal Jeevan initiative are –
• Recharged enough groundwater to fill 3.8 million water tankers.
• Dispensed safe drinking water to the tune of 31 million jerry cans.
• Revived land for agriculture equivalent to 100,000 football fields. and
• Increased water holding capacity equal to 2,500 Olympic-sized swimming pools.
These initiatives also have socio-economic impact and positively reflect on the communities' incomes/livelihoods, employment opportunities, asset building, health, education and standard of living.
What role does Hinduja Foundation play in rural and urban development?
Our endeavor has always been to bring about sustainable development across villages over the years. Hinduja Foundation's sustainable rural development project is in the tribal belt of Jawhar, located in the Palghar district of Maharashtra. Currently, we are working across 18 villages, 69 hamlets, covering around 5000 families with a 30,000-plus population.
The key focus of this project is to uplift the standard of living of the local tribal community, here in Jawhar. We have introduced practices like composting and providing additional support to cultivate crops like paddy, millets, vegetables and rabi to enhance their income generation.
The Wadi programme, which combines horticulture and forestry plantation is another win-win for locals in this region. Our successful interventions at Jawhar have further encouraged us to increase the scope and size of our sustainable rural development initiatives and address the needs of various communities.
In how many regions have Hinduja Foundation set up their programmes?
Hinduja Foundation has spread its wings and grown into a truly multi-cultural charitable organization with roots in India, and branches in the United Kingdom and the United States of America.
What has been the impact the Foundation has seen through its initiatives?
Besides the hugely positive impact of our water and education interventions outlined above, we are also heartened to see a difference in outcomes in healthcare access and rural livelihoods. With our Type 1 Diabetes Program, the Foundation is sponsoring more than 600 children across India through three centres in Mumbai, Chennai and Pune, to provide free consultations, insulin supplies and necessary investigations. For many diabetics, this support proved to be lifelines during the recent national lockdown when they were able to access consultations and insulin in a timely way. With our sustainable rural development program in Jawhar, we have supported over 950 families in setting up floriculture cultivations, planted over 3 lakh trees, including cash crops like cashew and mango, through the Wadi program and donated supplies to set up 1,300+ kitchen gardens that have made families more self-reliant, reduced migration to urban centres and supplemented income in this region.
What is the way forward for the Hinduja Foundation?
It's a new world out there and it's up to us to make a social impact in creative new ways. We are looking for more avenues to partner closely with the government to formulate scalable interventions in rural India. We are leveraging technology and collaborations to create a multiplier effect. We are reviewing our extant methods of capital allocation, so that every rupee is optimally deployed. It's time to foster an atmosphere of mutual support and build outcomes-based interventions.
(CopyRight@IndiaCSRNetwork)