By Rusen Kumar
At the outset, we have a blazing question to answer – What can businesses learn from non-profit organisations whose only real asset is public trust? With their entire existence on their ability to attract and motivate supporters on budgets that would not cover a day's marketing expense at a corporate?
This is an era where a nation's performance is measured more by 'ease of doing businesses and market indices, than by its progress on human development markers. While the impact report of top companies in India and abroad show only the profit numbers, they hardly consider their 'manpower' as 'human resource'. But, with the growing trend of doing business with a purpose, big companies have a lot to learn from nonprofits, which are subsisting on mass collaborations of people, places and policies.
They are the perfect example for a business on how to develop Resilience, Innovations and Resources amidst scarcity and crisis. While NGOs are a boon for the downtrodden and the society, NGOs enable citizens to work together voluntarily to promote social values and civic goals, which are important to them. Not just in their managerial framework, NGOs set up the ideal standard operating procedures to pull together the power of collectives for common and global good. Taking timely cognizance of the situation, acting promptly, pooling in support from all stakeholders, taking sustainable actions is no less than the gorilla war technique. There is indeed ample to soak in from these non-profits on how to survive in crisis and thrive in it too.
Conceptualising solutions to consistently new complex grassroots problems
Corporates tend to create a product first and then advertise it to global patrons. While on the other hand, non-profits have the expertise to identify their beneficiaries first and then custom-made the product. And this indeed is sure to create a better impact, demand-driven and sustainable business strategy. Their sustainability policy through extensive sensitizing, community engagement is another tactic to learn from.
While CEOs of a corporation are building everything around maximising profitability, NGOs understand the importance of being hyper-local in their programmatic approach to maximise impact. The working of NGOs is completely passion and patience-driven, and yet they are most technically, scientifically and eugenically providing solutions to the most complex and deep-rooted problems.
The ability of agility, Innovate and succeed with limited resources
Corporates need resources and information and most often a full-fledged business plan before they can act. The over-dependence on information for decision-making reduces agility for companies, which in turn is innovation. This means that sometimes projects never take off, on the other hand, there is a lot to look up to NGOs for their laudable resilience in overcoming challenges.
There is often not a lot of up-to-date information available within the development sector. Despite this, NGOs consistently devise solutions and work while tweaking and adjusting their programmes as information or resources become available. The absence of resources doesn't stop them from innovating and taking on big problems to tackle. For NGOs, every new geography or topography comes in as a chance for innovation. The innovation in providing custom-made solutions, liasoning, implementation, advocacy, or sustainability. NGO enacts immense resilience while working and providing a solution with a dearth of manpower, resources, funds, or even liasoning.
Patience and Passion drive business
Amidst cutthroat competition, corporates seek immediate results. Overworked employees, exhausted resources are the complimentary rewards of being 'up to date' and 'up on mark'. Development on the cost of falling human happiness index is under the radar now. The rules that allow for-profit companies to thrive do not apply to social causes. Rather, a different rule book exists for non-profits, one that can be summarised as "Thou shalt not scale revenue and map time." Patience is the key as social change takes time. And NGOs are good at working towards that change and not getting deterred by how long it takes. Addressing inter-generational problems and deeply entrenched practices cannot be addressed in a few years, leave alone a few quarters.
The employees, volunteer circle and various other stakeholders in the social sector are bound by a mutual feeling of passion. The take-home is mostly the reward of appreciation and not hefty numbers of cheques. Over time, we have witnessed that this is a sustainable business practice too. People with mutual passion join hands for common and global good. Businesses should learn from NGOs, on how they pool in emotions within the staff for the growth of their organization, vision, or goal. Consider the potential value to businesses of experience in the art of building consensus across diverse stakeholder groups.
Empathetic leadership
NGOs lean towards having empathetic leadership, and while some corporations are beginning to adopt this, more can be done. Post the financial crisis of 2008 it's becoming increasingly popular for the corporate world to demonstrate responsible leadership. More corporates are learning the importance of engaging with the social sector. Many corporate leaders are encouraging their teams to provide domain expertise to organisations in the sector, in return for building traits of empathy and social responsiveness among their people.
Leadership is a key factor in winning. The vision, values, focus, humility and wisdom of the leader permeate the organization. Especially in NGOs, the chief executive officers have most of these qualities. But all of them have a passion to win, not by destroying competition but by being better. These NGOs are indeed guided by an overarching and compelling purpose and vision.
The power of volunteerism
A better India can be built by leveraging India's core competency – its people. Large-scale, non-violent social change is a result of a concerted and directed collaborative process. To achieve its utmost potential and for India to break past its most intractable social challenges, strategic collaborative platforms bringing together Indians are crucial.
NGOs have led the way to how even while facing the manpower and resource crisis, we can pool in motivated outsourced resources to bridge the gap. Businesses can learn how to motivate professionals to go beyond their ways and contribute to building a better India by institutionally initiating programs through which employees' time, talents and core skills can be utilised. The key benefits of a collaborative are to mitigate individual risk, be greater than the sum of its parts, and enable ideas and missions to scale.
Conclusion
Nonprofits are crucial to any country's forward progress. With stronger organizational development skills, they can become efficient and effective, revolutionizing the pace of social change in India. In bringing this revolution, companies and nonprofits can truly become partners in change. Practices in the past have not seen widespread efforts to synergize and leverage the strengths of these two groups. Therefore, the promise and potential such partnerships offer is yet to be discovered. So, it is vital that we recognise the limitations of business thinking and fully appreciate the value of much non-profit expertise. Take, for instance, the fusion of head and heart that is virtually a prerequisite for decision-making in the non-profit sector. As businesses begin to grapple with customers, employees and investors demanding values as much as value, the pragmatic idealism that is the hallmark of a well-run NGO is a trait in ever greater demand.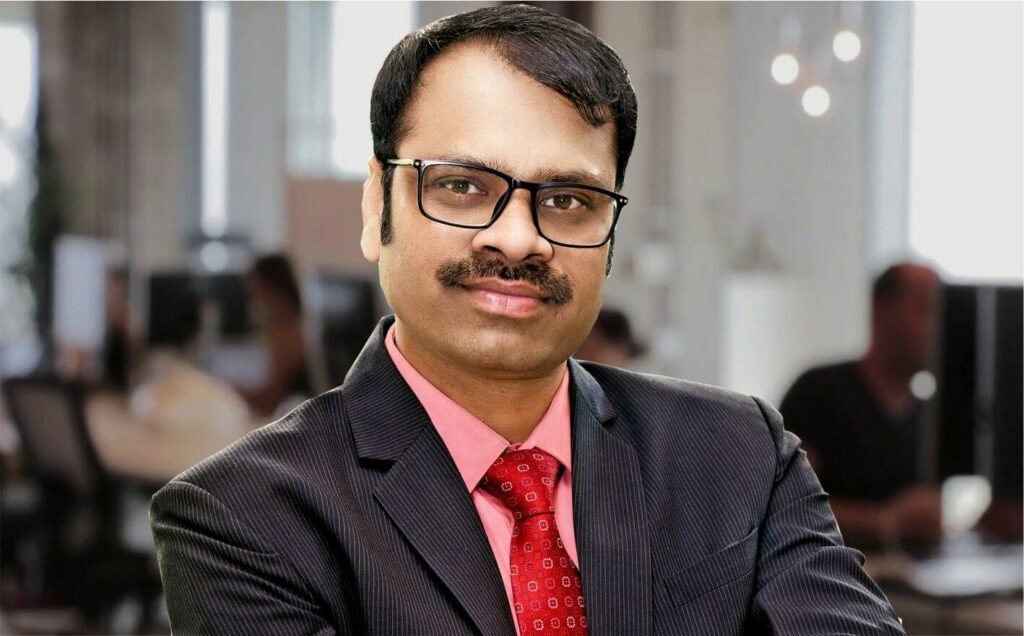 (Rusen Kumar is the founder and managing editor of India CSR – indiacsr.in, India's largest Corporate Sustainability and Responsibility (CSR) media.)
(Article first published at The Bizz Buzz, 29 March 2022)