Tech Mahindra Foundation, as part of their Covid relief initiative, donated two ambulances, one to St. Philomena's hospital and one to Sri Krishna Sevashrama Hospital, Bengaluru on Tuesday. The occasion was also marked with the donation of an oxygen generator plant at St. Philomena's hospital, inaugurated by Shri. Randeep D, Special Commissioner Health and IT, BBMP in the presence of several other dignitaries from Tech Mahindra Ltd.
Tech Mahindra and the Mahindra Group of companies are supporting state governments, local hospitals and communities by donating essential equipment such as oxygen plants, ambulances, oxygen concentrators, PPE kits, face shields, masks and other essential items during the tough pandemic times.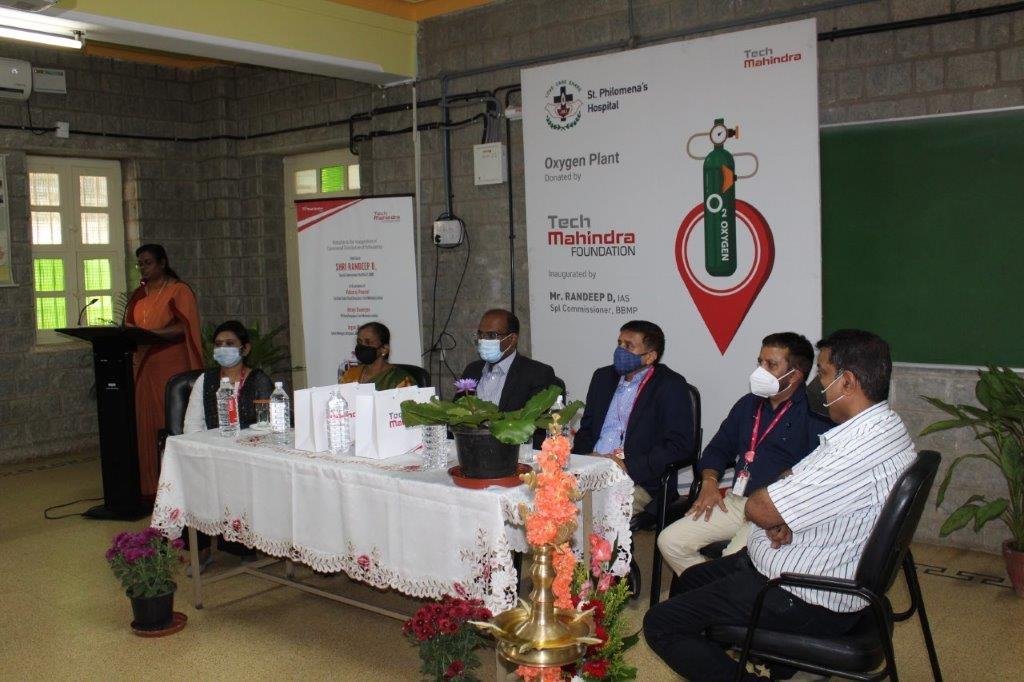 Donation of ambulances and oxygen plant
Overwhelmed by the initiative, Randeep D, Special Commissioner, BBMP said, "Bengaluru had faced a tough time and was in need of two main things – ambulances and oxygen cylinders…This donation of ambulances and oxygen plant will definitely benefit the people of Bengaluru and with all the help that we can get, we will strive to make Bengaluru a safer city in the coming days."
Tech Mahindra
Syed Ateeq, Corporate Services, Tech Mahindra Ltd, said, "The corona virus pandemic had affected everybody on a scale that was never imagined and in India during the second wave, massive shortage of oxygen was witnessed. Keeping all that in mind and to prevent such a situation from happening in the future, the decision of donating the oxygen plants and ambulances was made by the Mahindra and Tech Mahindra group. We hope that no one in the near future has to struggle like the patients did in the second wave."
Corporate Social Responsibility (CSR)
Tech Mahindra Limited is an Indian multinational company that provides information technology and business process outsourcing services. Founded in the year 2007, Tech Mahindra Foundation is the Corporate Social Responsibility (CSR) arm of Tech Mahindra Limited. We work extensively on the vision of 'Empowerment through Education' with three key focus areas – Education, Employability, and Disability to empower all to Rise.