NEW DELHI: Chetak Foundation, CSR Arm of Chetak Logistics, the leader in automobile logistics has been recognized and won the CSR Times Awards in the Health Category, at a E-Summit and Awards recently.
Ajay Bhatt, Hon'ble Minister of State of Defence & Tourism, Government of India was the Chief Guest of the event and the Guest of Honour was Shrirang Barne, Hon'ble Member of Parliament (Lok Sabha). The Chief Guest congratulated the winners for their tremendous efforts in making a difference in the society.
Chetak Foundation was especially acknowledged for its performance in the Health Category, as it carried out various initiatives during Covid, distributing thousands of sanitization kits to the drivers and front line workers of Sir Ganga Ram Hospital, Delhi Metro, Indian Oil Corporation, CRPF and others. The Foundation also arranged eye-check up camps and provided free spectacles to truck drivers, in association with the global NGO, Vision Spring.
Awards were judged by an esteemed jury comprising Justice MSA Siddiqui, Former Justice & Chairman National Commission for Minority Educational Institutions, GoI, Dr. Ashutosh Karnatak, Former CMD – GAIL, Member (Technical) APTEL, GoI, A.K. Tyati, Former Chairman, Mecon Ltd, Govt of India Entrprise and S. Ravishankar, Director, EnerGlobe Academy.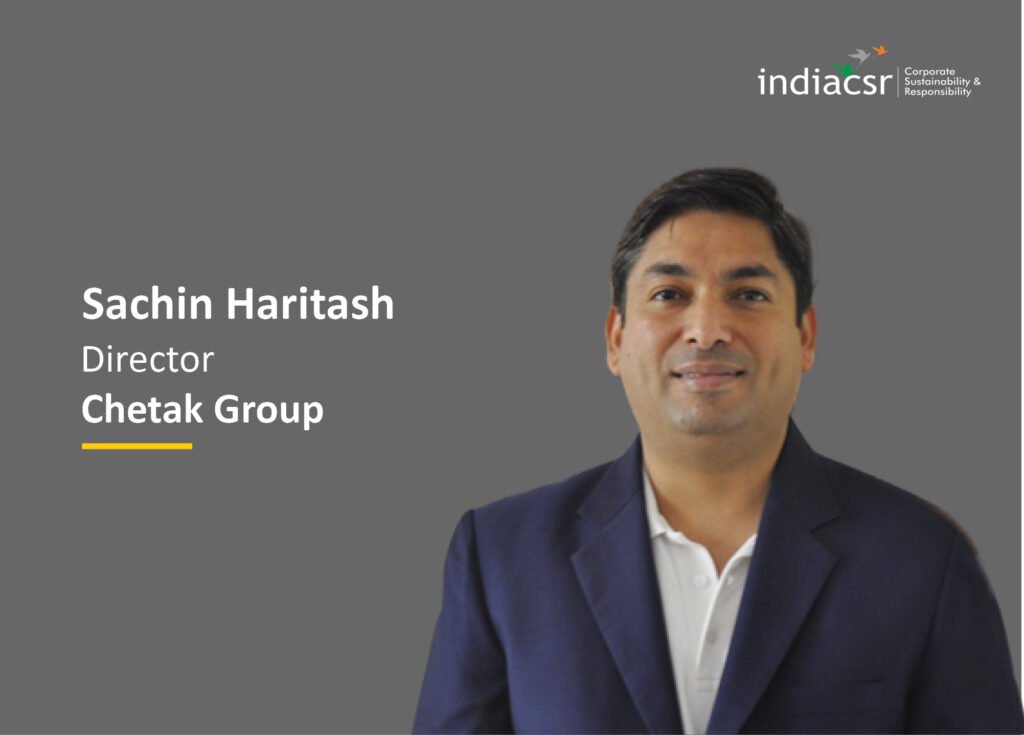 Speaking on the occasion, Sachin Haritash, Director, Chetak Foundation said, "We are happy to have been appreciated for our efforts and to receive the CSR Times Award in the Health category for Chetak Foundation that was set up as a tribute to our father Shri J K Sharma, Founder Chetak Logistics to build upon his legacy of inclusive growth. Let me also acknowledge the entire Foundation team and the Chetak Family for providing unstinted support, and working with a common vision to help the underprivileged"
Recently Hon'ble Union Minister of State for Social Justice and Empowerment Ramdas Athawale formally rolled out Chetak Foundation's Swasthya (Health & Fitness) Scheme to felicitate over 10000 underprivileged drivers and Covid front line workers and provide them with high-quality Sanitization kits, which will prepare them to avert the Third Wave of Covid. The Foundation also worked with the Delhi Metro Rail Corporation Limited, Indian Oil Corporation Limited and CRPF to honour their frontline workers and drivers and provided them with sanitization kits.
The Chetak Foundation has decided to focus on broad areas including Education, Livelihood, Health, safety, and Environment. The Foundation has rolled out amazing schemes to take its mission forward like Poshan Plus (Hunger alleviation and Nutrition), Swasthya Plus (Health & Fitness), 'Shiksha se Rozgaar' (Education to Livelihood), Zindagi Plus (Road safety), Oxygen Plus (Environment protection), and Sahayata Plus (Disaster/Emergency support).