The State of Gujarat has also witnessed a tremendous increase in the number of Universities and University Level Institutions. Despite this, many bright underprivileged students aspire to become doctors and engineers are unable to do so due to their financial constraints. These students are capable of scaling the zenith par excellence, but the high fees of these institutions shatter their dreams.
The mounting cost of education in recent years has eaten into a major part of the household budget. With rising inflation, families struggle between prioritizing the basic needs and education of their children. They end up taking loans at a higher rate of interest which ultimately affects their quality of life.
Stichting Fusion Study Foundation, Netherlands and United Way of Baroda initiated United-Fusion Study Foundation program to support the indigent bright students to accomplish their dreams of pursuing Complete Higher Education in premier institutes since 2005 in Gujarat State. The program offers interest free education loan/scholarships along with Mentorship. The program has completed 15 successful years resulting in flying results of students and impacted lives of needy students and their families.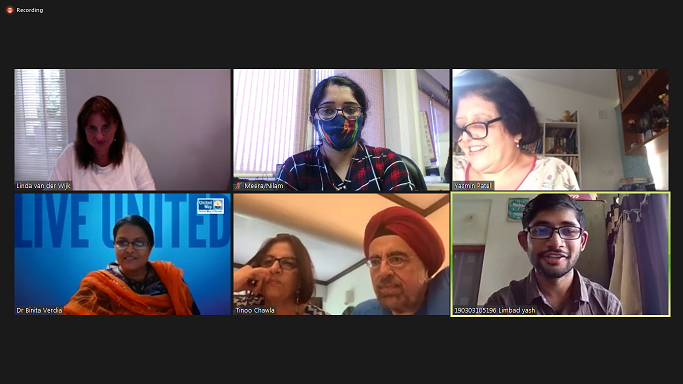 Individual donors and 9 Corporates have also joined hands with us for this program to benefit the bright students.
The project was initiated with 3 students and currently supporting more than 892 students out of which 59% (531) engineers, 24% (215) Medical professionals and 16% (146) students for other professional courses with the addition of 147 students selected in this pandemic situation through strict levels of scrutiny. 343 students have completed their higher education and placed at National or Multinational Companies and raised their standard of living and now supporting their families and communities.
For this year the selection process of the aspiring needy students cannot be withheld as paying college fees in this pandemic was a big question for financially needy families. Therefore, the personal interviews were conducted by expert panel members from India and Netherland through online mode for a month for the eligible applications. The arrangement for better network connectivity for the rural students was made so that they do not missed out the opportunity of interview. 147 students from rural areas of 23 districts of Gujarat were selected.
Under the program all the supported students are supported for college fees, tuition fees, hostel, mess, books, and other stationary expenses throughout their complete higher education.
Each 892 students have their own case study of struggle, perseverance and hardwork.
Case study of two students selected in the program of this year are shared.
Hardik Prajapati, a brilliant boy whose father is a tailor secured 91% in 10th std and 92% in 12th std. He got admission in DAIICT to pursue B Tech ICT. He will get continuous support from 12th std to complete college education.
Shivam Solanki, vulnerable boy who lost his both hands and one leg in an incident received continuous support from 11th std to complete higher education. His father works is fourth class employee in Vadodara Municipal Corporation. He scored 87% in 10th std and 89 PR in 12th std. He got admission in B Pharm in M. S. University.