Marico Limited, one of India's leading FMCG companies and the makers of the iconic Parachute Coconut Oil brand, has long prided itself on being an organisation committed to making a difference. Udayraj Prabhu, Executive Vice President and Head – Business Process Transformation and IT and Head- CSR of Marico Limited, talks about this commitment to effecting lasting and sustainable change through Marico's ESG framework in an exclusive interaction with Rusen Kumar, India CSR. Prabhu speaks about Marico's flagship initiative, the Parachute Kalpavriksha Foundation, as well as its focus on embedding sustainability across all levels of its operations. Excerpts below: 
When was this program conceptualized? What was the idea and purpose that led to the creation of Kalpavriksha?
Committed to creating a lasting and responsible impact, Marico has aligned its sustainable initiatives with the UN's sustainable development goals. It has been focused on embedding sustainability across all levels of its operations, which stems from a people-centric ethos that the company has been cultivating for some time. This shift falls in line with the belief that, in the 21st Century, generating long-term economic value is tied to creating long-term social value – a belief reflected in the various initiatives launched by Marico to improve the lives of various communities, including farmers.
Marico rolled out a Farmer Support Program in 2015, as part of which more than 4,800 farmers across 91 villages in Thanjavur were enrolled and trained. After learning about various farm practices and conducting experiments for a year, the farmers were able to increase their crop yields by 15%.
Encouraged by the success in Thanjavur, the company expanded the program across four states of Tamil Nadu, Kerala, Karnataka, and Andhra Pradesh under the name Parachute Kalpavriksha Foundation. Launched on World Coconut Day (September 2) in 2017, the Parachute Kalpavriksha Foundation aims to make a difference in the lives of coconut farming communities by helping them improve their productivity, livelihood, and overall quality of life. The idea is to integrate sustainability in India's coconut cultivation practices by training the farmers in various aspects of farm management.
Are any specific measures undertaken to implement this initiative?
Marico has leveraged a ground-breaking socio-economic development model to empower the coconut farmers with the necessary skills and knowledge base through various initiatives, including:
Extensive agronomist network
Under the aegis of Parachute Kalpavriksha Foundation, a team of more than 120 trained agronomists has been set up. Regular training is imparted to this team, who stay updated about the best practices and the latest developments in coconut cultivation. This team visits the coconut farmers, supports and guides them as well as addresses any coconut farming-related issue. This grass-root level network has percolated its reach to touch more than 48000 coconut farmers, encompassing more than 2 lac acres.
Kalpavriksha Knowledge Centre (KKC)
KKC was set up in 2020-21 to offer first-hand scientific and outcome-based learning to farmers. The Centre has joined hands with experts to help the farmers gain knowledge of the best management practices in coconut farming. Under the guidance of experts, the farmers are trained in areas such as pest, disease, and water management, among others. The classroom learning is supplemented by open house group discussions where farmers can raise doubts and receive further guidance and knowledge. The learning module also consists of the Kalpavriksha demo farm that the farmers get to visit at the end of their learning journey with the Foundation. At the demo farm, the visitors get hands-on practical learning of the best practices involved in tech-driven, science-based coconut farming for optimal outcomes.
Kalpavriksha Digital Outreach
To reach a larger set of farmers, Kalpavriksha has set up digital channels also. These comprise a toll-free IVR, expert consultations on WhatsApp and Facebook as well as a dedicated YouTube channel and Instagram page. Together, these act as a 'go-to' place where the coconut farmer can reach out to and get his concerns on coconut farming addressed. In 2020-21 alone, more than 15,000 farmers had reached out to the Kalpavriksha toll-free number.
Kalpavriksha Agri-Business Centre
Marico's Agri-Business Centre (ABC) is an agri-clinic that provides farmers with farm care inputs and a range of technical services in association with local entrepreneurs. The ABC also provides high-quality equipment such as rotavator, power tiller, etc., on rent to the farmers who cannot afford expensive farm machinery. Besides the sale of inputs and technical services, the ABC also provides the farmers with labour services at affordable prices to help with manpower needs at the farm.
Jalaashay
Like all crops, water is a crucial input to the good health of the coconut tree. As a part of 'Jalaashay', Marico's flagship water stewardship initiative aimed at ensuring water security for domestic and agricultural use, we have undertaken measures to promote water conservation and management practices across coconut plantations. To date, close to 240 Cr litre water storage capacity has been created through 'Jalaashay' across multiple states in India, of which more than 75 Cr litre capacity has been in the coconut farms. Marico also undertakes community awareness programmes to promote water conservation and rainwater harvesting to help people optimize water usage.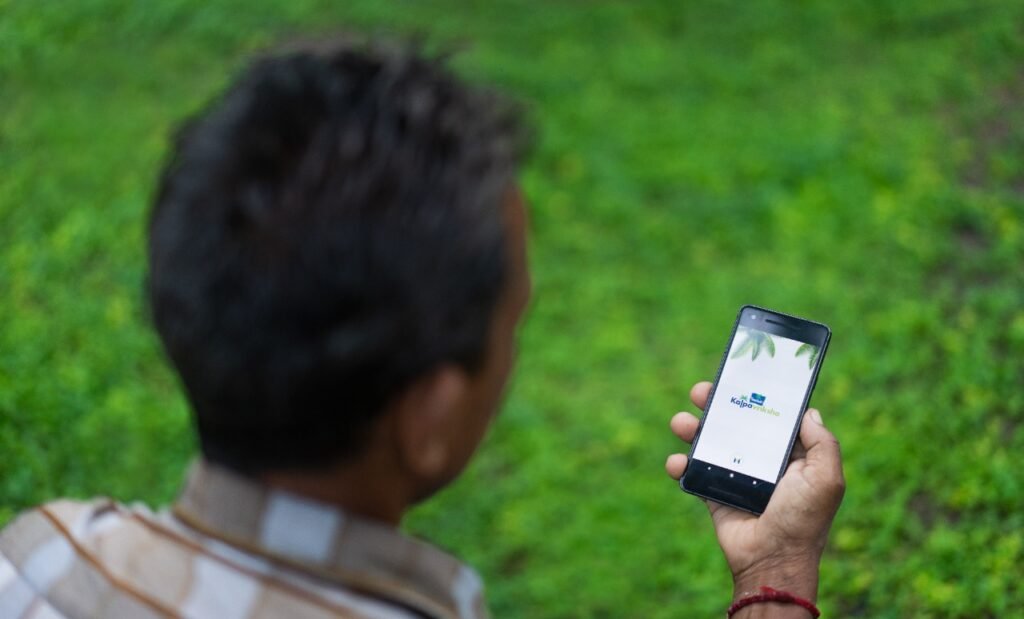 What is the reach of this initiative?
To date, the foundation has established its strong presence across Tamil Nadu, Kerala, Karnataka and Andhra Pradesh. More than 48000 farmers, covering more than 2 Lac acres, which is about 5% of the coconut acreage of the country have enrolled into the Agronomist Network. Through its digital engagement initiatives in FY21 alone, the Foundation reached and supported more than 15,000 farmers, while the Kalpavriksha Facebook page has more than 1.8 Lac followers.
What is the impact of this programme and how have the farmers benefitted?
Four years since its launch, the Parachute Kalpavriksha Foundation has made a difference in the lives of over 48,000 coconut farmers by enabling them in sustainable, scientific farming methodologies. Through webinars in the KKC program in FY21, Marico trained more than 1,000 farmers. In the past two years, more than 1,000 farmers have been serviced by the Agri-Business centres. Under the water conservation program, the company has created close to 240 crore litres of cumulative water storage potential through desilting water bodies and constructing water storage facilities in various states.
How is Marico planning to scale this up?
Achieving one milestone is accompanied by the creation of several others. In this vein, Marico aims to reach out to more coconut farmers across the country through the Parachute Kalpavriksha Foundation. It aims to pool in more resources to scale up existing solutions and services while launching new interventions and innovations to cater to the needs of more than 20 lakh coconut farmers in India, making a difference in the lives and livelihoods of all the farmers associated with any of the programs under PKF.
Any other initiatives that Marico has taken to benefit society?
The following are some of the initiatives undertaken by Marico in sync with its belief to give back to society more than what it takes:
Tank Rejuvenation Programs
The farmers in Bundelkhand, Madhya Pradesh, were facing challenges in managing the quality and quantum of their yields due to water scarcity concerns, low rainfall, and gradually declining groundwater levels. To address these challenges, Marico collaborated with Society for Development Alternatives to conduct a series of tank rejuvenation projects to strengthen the tank ecosystem and local livelihood across 15 villages in the Niwari district of Bundelkhand. Following the cleaning and deepening of water tanks, their storage potential increased from 26% to 64%, allowing the farmers to irrigate 70 acres of land while improving crop yields and quality of produce.
Teacher training initiatives
In association with its NGO partner LeapforWord, the Nihar Shanti Pathshala Funwala (NSPF) launched rural-ready, WhatsApp-based English Literacy Programs to upgrade the proficiency and literacy of government school teachers in English. Through this program, Marico made a difference in the lives of more than 130,000 teachers across 64,000 schools in more than 31,000 villages across 52 districts.
A remarkable example of NSPF's English Literacy Program was the WhatsApp-based Teacher Empowerment initiative, "Humara Ghar Humara Vidyalaya," launched in collaboration with the State Education Department of Madhya Pradesh.
As part of an MoU with the Government of Rajasthan, NSPF trained more than 150 government school teachers in Alwar to help their students learn English from regional languages. Under this initiative, workbooks were provided to 12,000 students studying in 2nd – 8th in FY21.
Marico launched a remedial learning program in collaboration with the Government of Haryana to help teachers and students build grade-appropriate skills on subjects like English, Maths, Science, and Hindi while reducing the gaps in the overall learning maturity profiles of students.
Marico launched an economic empowerment program in association with UNDP in FY21. Currently active in Madhya Pradesh, the program has established collaborative platforms to build synergies between the needs and aspirations of young women and the requirements of potential employers. As part of the initiative, young women can access the necessary skill and professional aptitude development resources to meet the requirements of potential employers.
United against COVID19 efforts
As part of its efforts to support the fight against COVID-19, Marico leveraged its resources to serve more than 2.3 lakh cooked meals, distribute more than 27,000 litres of edible oil, deliver rations worth 1.5 lakh, 2,176 bottles of handwash, and over 1.35 lakh bottles of hand sanitizer during the pandemic. Besides these, the company donated over INR 1 crore to various COVID-19 funds rolled out by the centre and the state governments.
Commitment towards a cleaner and environmentally positive future
Marico has announced its commitment to transforming its processes that contribute to conserving energy, reducing emissions, managing the sustainability footprint of products, offsetting water consumption, mitigating environmental risks, and transforming the value chain sustainably. In line with its mission, the brand has achieved an 80% reduction in GHG emissions intensity in FY21 as compared to base year FY13 and a 38% reduction in intensity compared to FY20. Likewise, Marico has achieved a 72% reduction in energy consumption intensity in FY21 as compared to base year FY13 and a 58% reduction in intensity compared to FY20. Moving forwards, the company aims to invest in renewable projects in its facilities, replace fossil fuel with clean energy alternatives to support all of its operations, recycle and reuse waste, and leverage sustainable packaging solutions, among others.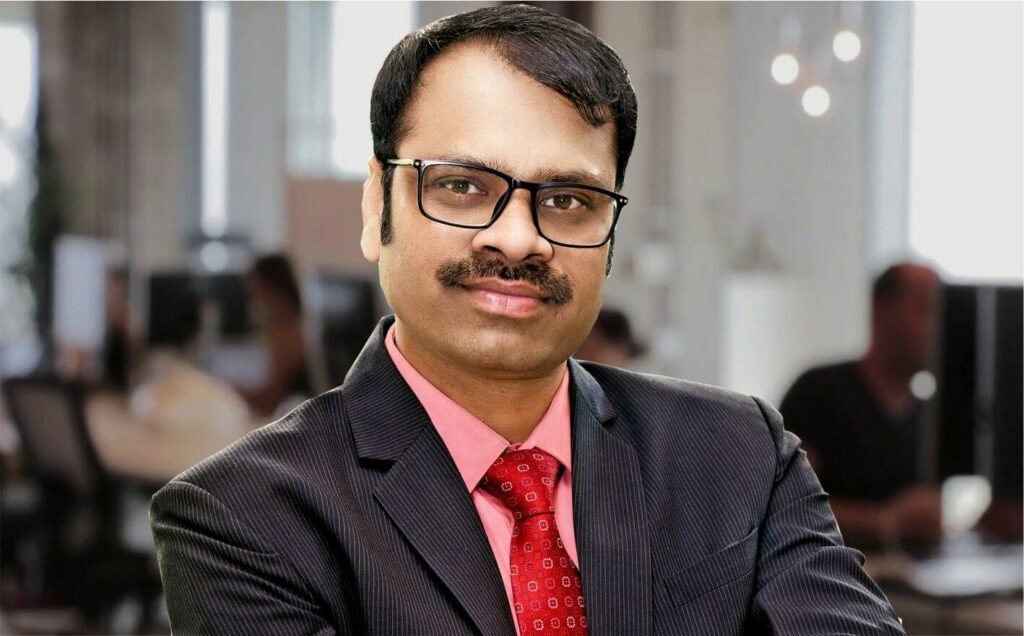 About the Author
Rusen Kumar is the founder and CEO of India CSR – The CSR Informer of India. He regularly writes on CSR, Sustainability and Environmental affairs. He brings an understanding of governance, leadership development, social development, human development, and strategic focus by serving boards. His leadership accomplishments in social enterprise, planning, and governance range from viable achievements in knowledge forum initiatives to advancement of corporate social responsibility issues in India. He can be reached at rusenk@indiacsr.in
(India CSR)