India CSR Network, India's only interactive portal on Corporate Governance, Sustainability and Responsibility along with Centre for CSR Studies, Chandragupt Institute of Management Patna (CIMP) organising an Essay Writing Competition-2022 (EWC) on topic of Corporate Governance in India: Past, Present and Future among students.
This is a country level competition and is open for all college students.
Purpose of competition
The Essay writing competition aims at creating awareness on the contemporary topic of Corporate Governance. We shall sensitize and educate Researchers, Beaurecrate, Politicians and various Stockholders from different domain areas. The Prime objective is to ignite the spirit and underline objective of Corporate Governance in one and all so as to make India better and brighter India.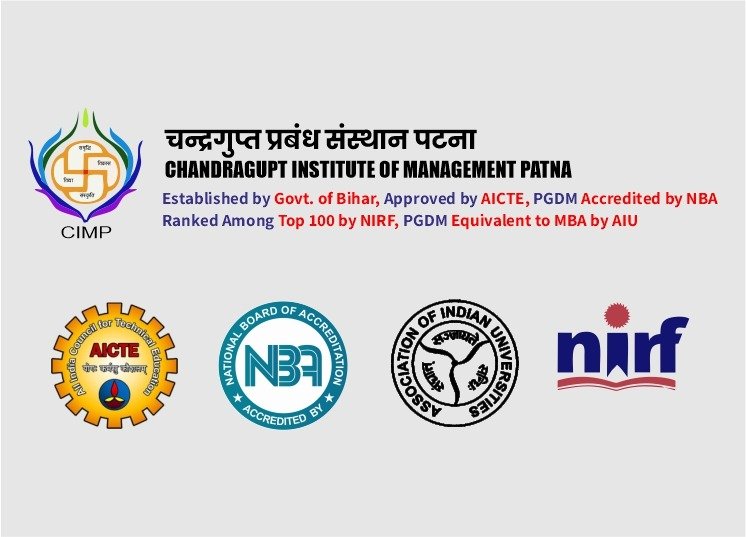 About the Theme
Effective corporate governance and economic development are intrinsically linked. Effective corporate governance system promotes the development of strong financial systems. Good corporate governance is significant to the integrity of corporations, financial institutions and markets, and central to the health of our economies and their stability.
In the recent years, the topic of Corporate Governance has gained prominence as a result of the large number of attention-grabbing corporate scandals. Corporate Governance has been a central issue in developing countries like India and has become an issue of worldwide importance. Corporations have a role to play in promoting economic development and social progress therefore they must have the corporate governance. Corporate governance is the set of processes, customs, policies, laws, and institutions affecting the way a corporation/company is directed, administered or controlled.
Corporate governance also includes the relationships among the many stakeholders involved and the goals for which the corporation is governed. Corporate governance is a multi-faceted subject. An important theme of corporate governance is to ensure the accountability of certain individuals in an organization through mechanisms that try to reduce or eliminate the principal-agent problem. In India, corporate governance initiatives have been undertaken by the Ministry of of Corporate Affairs (MCA) and the Securities and Exchange Board of India (SEBI).
India Govt has introduced various guidelines on Corporate Governance. 
Who can participate?
Students those are doing graduation and Post-graduation in any disciple can participate in the EWC-2022.
Fee
There is no entry fee for participation in the competition.
Language of essay
Official language of the writing essay is English.
Word Limit
The word limit of the essay is 1500 words.
Evaluation Process
Essays will be evaluated by an Expert Committee constituted by India CSR Network on the basis of contents, originality of Ideas, sequence of presentation and Writing Skills. The winners will be notified in writing. A list of winners will also be published in indiacsr.in
Prizes of Winners
Student securing first, second and third position in the competition will be awarded with attractive prizes along with certificate and there are also 10 consolation prizes. Awarded essay to be published in the www.indiacsr.in
Prize Money
First: Rs. 20,000
Second: Rs. 10,000
Third: Rs. 5,000
Last date of receiving entries
Last date of submission of essay is June 10, 2022
E-mails Id for sending entries
Entries should be marked to Dr. Rana Singh, Director, CIMP, his E-mail ids are – dr.ranasingh@gmail.com and biz@indiacsr.in EWC-2022 "Corporate Governance in India: Past, Present and Future" must be written in the subject area.
Also attach brief CV and bona fide certificate along with entry with full information (Name, Age, good quality photograph, Name of institute/college, correspondence address, phone no., Mobile no, and e-mail id).
The India CSR Network
India CSR Network is India's first interactive portal dedicated to making significant contributions through adding new dimensions and perspectives to the domain of Corporate Social Responsibility (CSR) and Sustainability, which is emerging globally as one of the hottest contemporary issues. CSR in India has added new paradigms in the light of changing government, regulatory environment, peer pressure, compulsion felt as a result of globalization and the quest for global corporate hegemony. In India, CSR still has a long way to go. India CSR Network is working on acting as a path between the present and the envisioned future.
India CSR Network is building an information network consisting of a website, e-newsletter and a magazine. It is a communication and informative platform on corporate social responsibility and sustainable business. Our mission is to support practitioners and organizations in building responsible and sustainable business in India and in this way to contribute to sustainable development of societies at large. We implement our mission through the provision of information, knowledge, tools and by building a community of people and organizations focused on CSR.
Chandragupt Institute of Management Patna (CIMP)
Chandragupt Institute of Management Patna (CIMP) was established in 2008 as an autonomous institution under the Societies Act, with active support from the government of Bihar. It is an AICTE-approved and NBA accredited institution, offers a two-year full-time program in Post Graduate Diploma in Management.
(Copy Right @ India CSR Network)