By Rusen Kumar
Organizations function amongst communities around which they operate, sharing resources and driven by people directly or indirectly.
During these unprecedented times, many families suffered a lot as the bread earners lose their jobs. Vuram, an IT firm took a step and launched an initiative 'Upturn Fund' to provide financial support to individuals and families to continue medical treatment, cover educational expenses, etc. The company has benefitted more than 340 families across India.
In talks with Rusen Kumar, Editor, India CSR; Venkatesh Ramarathinam, MD, Vuram Technologies Solutions on their CSR initiatives and new development which helps the society & individuals. Here is the discussion below:
Please tell us about the company and services provided?
Vuram is a hyperautomation services company that specializes in low-code enterprise automation. Since its inception in 2011, Vuram has been maintaining 100% customer success and 100% customer references. Powered by 800 passionate people, We have served 135 happy enterprise customers and successfully built 1000 applications. We have been recognized as an HFS hot vendor (Q3 2020) and ranks among the 5000 fastest-growing private companies in the United States by Inc. In 2021, our company ranked among the 100 Best Companies to Work For in India certified by Great Place to Work® institute. Our hyperautomation technology stack encompasses business process management (BPM), robotic process automation (RPA), optical character recognition (OCR), document processing, and analytics.
Why are CSR initiatives essential for corporations in the world we live in?
Organizations function amongst communities around which they operate, sharing resources and driven by people directly or indirectly. Organizations need to look beyond the business and nurture the environment in which they operate. By creating a nourishing and sustainable environment around which the organizations operate, eventually, the organization contributes to the greater good enabling the communities and people to grow alongside the organization and see a brighter future.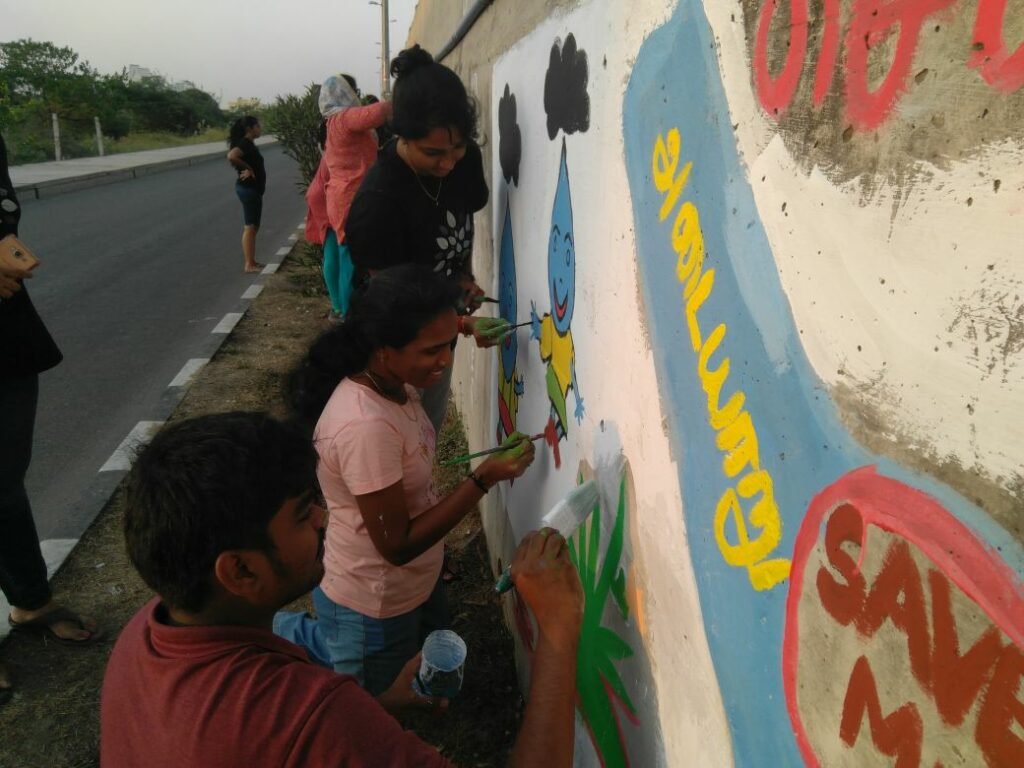 Please let us know about Trackable app and how is it helping the government to manage the vaccines.
In the fight against COVID-19, high-level visibility, precision, accountability, and efficiency is necessary to ensure the efforts of healthcare professionals and frontline workers are directed in the right direction. This inspired Vuram to create Trackable, a highly customizable, flexible, and adaptive application for live tracking the distribution of vaccines, other life-saving equipment, and resources with the location pinpointed in a map with all required information.
Vuram's team behind the application won first place for Trackable in the Appian World 2021 Online Hackathon for the idea. The custom-built live tracking component ensures the users have 100% visibility on where the vaccine doses are at any point of time including, who is delivering, and analytics about the areas of demand, etc., all in a single application. Trackable's analytics capabilities can manage demand for vaccines and forecast trends while it can be customized to address the changing needs of the crisis.
How are the CSR initiatives you have taken during the pandemic and how has it brought a change in recent times?
During the pandemic, Team Humane from Vuram supported the needy by supplying essential resources to stay safe from COVID. The team from Vuram collaborated with the Networking and Development Centre for Service Organizations (NDSO) by contributing oxygen concentrators. 
Vuram developed and deployed Humane Life, an app that makes the process of donating easier and fraud-proof. The Humane Life is a non-revenue generating social initiative, founded and managed by a team of engineers at Vuram. It connects donors and volunteers with validated non-profit organizations. Once the application is vetted and validated by a team of volunteers, they can start posting their requirements under the goods and services categories on the app, and even track the progress.
Donors can donate goods through any of the following ways:
1. Buy and deliver it personally
2. Buy online and get it delivered through Vendors in Humaane who are mapped to NGO
3. Choose a volunteer to pick up and deliver the goods
Once the organization receives the goods or services, they are encouraged to make a video thanking the donors and share it on the social media pages or directly to spread the word. Using the application we add transparency with feedback loop communication including videos shared by NGOs that are not available on many charity platforms.
Also, Vuram created a new application called Humane Shop to promote the business of small-scale vendors who lost their business due to the pandemic. The other projects implemented by the organization include the COVID Tracker, to track and gather COVID -19 pandemic updates across the globe from other resources, and a new website called Oxygen Hall which has the data of all the oxygen suppliers throughout India connecting people with suppliers for life-saving supply.
What are the company's plans?
Vuram's k focus areas include fulfilling the United Nation's Sustainable Development Goals (SDGs), which are an urgent call for action recognizing that ending poverty and other deprivations must go hand-in-hand with strategies that improve health and education, reduce inequality, and spur economic growth – all while tackling climate change and working to preserve our environment.
(Rusen Kumar is a CSR leader in India. He regularly writes on CSR and Sustainability. He can be reached at editor@indiacsr.in)
(India CSR)