STEM Education stimulates students to build their engineering intuition and emphasizes the meaningful problem-based learning through the integration and application of their knowledge. It supports for strategic problem-solving, computational thinking, higher order thinking, logical and analytical reasoning which is being focused in UWB Stem program as shared by CEO, United Way of Baroda.
To have access to holistic development, schools has to create access to various tools, workshops and learning tutorials. The outcome of this step will be overall enhancement of analytically thinking and critical skills in the students.
Robotic workshops are one of the successful approach for comprehensive development of the students. Designing robots is a conveyance of many key concepts and learning results of the education curriculum. Robotics approaches STEM Education. STEM Education revitalises students for not only individual concepts but integrated learning approach. Robot workshop creates logical and reasoning ability among the students for balanced brain development. Also a sense of curiosity to innovate also waves among the students.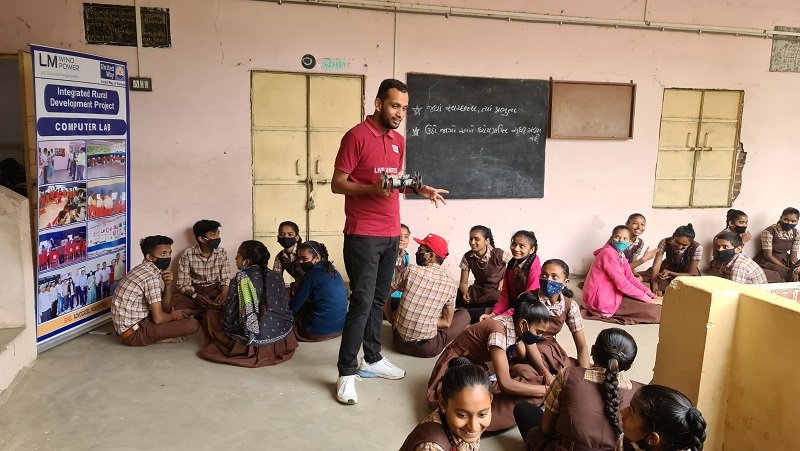 United Way of Baroda in support with CSR Partner L.M. Wind Power has initiated STEM Enhancement Project which is one of the major components of Integrated Rural Development Program launched in the year 2018 in Halol, Panchmahal. Under this project, A Robo Car making Workshop was organised in rural schools of Halol. Through this workshop, more than 110 students were provided with the hands-on experience in making robot cars including wiring connection task in a safe way.
The students were explained the principle behind designing the robot car and basic laws to construct a car robot. Students were provided the materials and were guided by the UWB Expert to make the robo car. Each student also run their robot cars for testing for successful functioning of the same.
A Robo Car race was also organised among the students. Instructions regarding the competition were provided to the students. Principals, teachers, other students stood up for participating students and cheer them up. Students who won the race were awarded by the UWB Expert.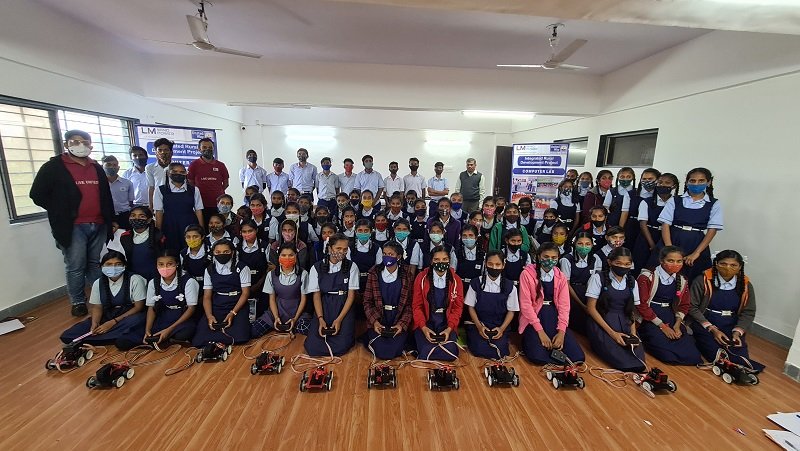 Principals from both the schools were grateful towards United Way of Baroda for organising Robo Car making workshop which is a medium for the students of learning new concepts and techniques to work with the technology.
Verbatim from the students:
"This workshop is a platform for me to learn about the subject called robotics. The process of making a robot car has improvised my basic technical skills for working with technology. Also, a robo car race was held in which I have won the first place and also awarded by the UWB team. This workshop has created a curiosity in me to get involved myself to create innovations." – Devraj B. Baria,11th grade, Sheth Chandriya Vidhyamandir, Arad
Together, we can make a difference!

GIVE. ADVOCATE. VOLUNTEER.