Venkat Neelakantan, VP and Head – Corporate Real Estate Services, India and APAC, Capgemini talks about sustainability priorities, recent initiatives, actions and covid-19 efforts. Excerpts:
What are your sustainability priorities for this year?
Capgemini's commitment to corporate social responsibility and sustainability has spanned over several decades with our vision being 'to be leader in sustainable excellence, positively impacting Capgemini's future, our clients, society and the planet.' To achieve this, we have made efforts towards taking up programs that benefit communities and result in enhanced quality of life and economic well-being of people, practising social development through responsible business practices and good governance, and pursue the development agenda for sustainable change.
Capgemini has decided to increase its environmental focus, recognizing the need to act and address climate change which is the need of the hour. On July 23, 2020, the Group announced its commitment to achieve carbon neutrality for its operations no later than 2025 and its ambition to be net zero by 2030. To this end, Capgemini will accelerate its carbon reduction program across its biggest operational impact areas which are business travel, office energy use, waste, water and commuting; in line with the requirements of the 1.5°C science-based target pathway.
What initiatives has Capgemini taken under sustainability and what has been the overall impact?
As a responsible corporate, we strive to protect the environment and take adequate actions for sustainability through different initiatives and programs. We are committed to cutting our carbon emissions and are one of the first companies in our sector to have our carbon reduction target validated by the Science-Based Target initiative. At Capgemini, workspaces are infused with our Architects of Positive Futures' ambition.
I want to share about some of our initiatives. Capgemini successfully installed and commissioned in-house 6.5Mwp Captive Solar Power Plants across India locations.
In November 2019, Capgemini Bengaluru EPIP campus was the first corporate to receive the net zero energy platinum certification in India. In other words, our EPIP campus is now a self-sustaining campus that generates an equal amount of green energy from renewable resources as is needed for its operations. This is a big milestone towards Capgemini' s sustainability vision of 2020. This certification is a fine example of green practices through energy production by non-conventional resources and thus, reducing pollution too.
We started efficient treatment and reuse of waste-water and Organic Waste Converter have been deployed at most of our India offices.
To ensure optimal power utilization, Capgemini initiated the 'Net Metering' Program during the lockdown period. As a part of this program, all the surplus solar electricity energy generated by our Bengaluru EPIP and Hyderabad Gachibowli campuses is transferred to the state electricity boards for public consumption. Through this initiative, Capgemini Bengaluru EPIP and Hyderabad Gachibowli campuses export excess solar power generated to the State electricity board on a daily basis.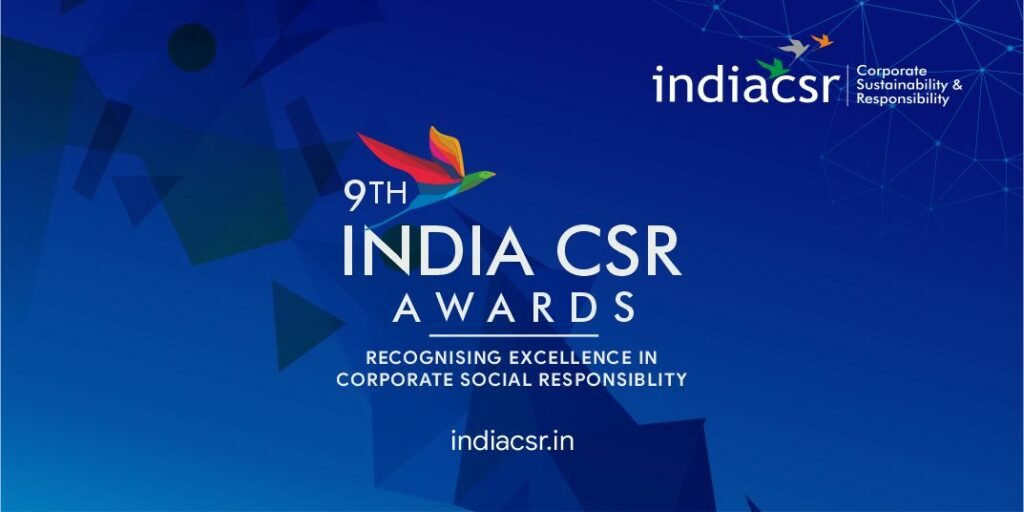 Solar gazebos have been created in the Bengaluru EPIP campus at the deck area of the waterbodies. These gazebos which are equipped with seating arrangements have become a space for our colleagues to meet and collaborate on work and helps break away from the monotony of a workstation. Our campus is wi-fi enabled so it is a great place to enjoy the shade, natural beauty of our campus and also collaborate on work.
Solar Carparks have been set up at our Pune Hinjewadi & Talwade campuses, Hyderabad Gachibowli and Chennai SIPCOT & MIPL campuses. These carparks were an innovative way for us to not only provide shade for our parked vehicles but also generate renewable energy. We have also installed automatic cleaning arrangements through spray nozzles for these panels.
Solar Pedestrian Walkways, along the walkways of our Pune Hinjewadi campus, we have installed an array of solar panels covering the pedestrian walkway. These provide shade to colleagues walking within the campus.
Solar Amphitheatre: We have created an amphitheatre in our Bengaluru EPIP campus which is covered by solar panels which provide shade and power for the AV equipment and light used to power the amphitheatre. 9 Capgemini campuses of India are Green Platinum certified for energy efficiency and sustainable practices by Green Building Council.
Our Noida campus is Capgemini India's first to bring 100% non-conventional fuel running cabs with low carbon emission. Earlier this year, 9 electric cabs were deployed at our Noida office. In 2018, we launched Project GROW where a land is demarcated within office premises for our employee to grow seasonal plantations and vegetables. The employees take care of these plants themselves and then take the produce home. This is Capgemini's initiative for urban farming.
Mission Million Trees is another initiative under which we have committed to grow 1 million trees at our India offices this year.
What was the thought behind having solar trees, how do they benefit and how many solar trees do you have currently?
Solar trees are intended to bring visibility to solar technology and enhance the landscape and architecture they complement. Solar trees are akin to rooftop solar systems, or other green building measures, symbolizing enormous environmental benefits. These trees also support the collaborative working by providing seating/standing spaces, charging points etc. The ray of light changing its energy form to a consumable arrangement is the future of the smart facilities at Capgemini. The Solar Tree stands tall at our Mumbai Airoli SEZ and Hyderabad Gachibowli Campus.
The unique tree-like structure has a functional power generator that mimics a tree trunk with solar panels acting as leaves. The solar tree not only highlights extensive commitment to solar power at our India sites, but is also a powerful demonstration of Capgemini's commitment to sustainability as part of our Architects of Positive Futures program.
The solar energy converted into electricity from this tree will be used for a variety of applications. A brimming light from the central sun is free of pollution, available in abundance, independent of non-renewable resources and safe for environment. The location of this tree helps us reap its benefits even more. This solar tree is symbolic of our green vision and will eventually help build awareness and interest in solar technology while providing alternate space for employees to work and collaborate.
Tell us about your net metering project. How much surplus power has been exported so far to the state electric board?
Our Bengaluru EPIP campus and Hyderabad Gachibowli campus have been generating surplus electricity through solar power. In times like these when most of our colleagues are requested to work from home, our campuses have been full of surplus electricity.

To ensure the optimal utilization, Capgemini initiated the 'Net Metering' Program. As a part of this program, all the surplus solar electricity energy generated by our campuses is transferred to the state electricity boards for public consumption.
Net Metering is a program that allows to connect our captive solar power system to the State electricity board. Through this initiative, Capgemini Bengaluru EPIP and Hyderabad Gachibowli campuses export excess solar power generated to the State electricity board on a daily basis. Net metering is a bidirectional meter that records the solar power our offices produce and feeds back to the grid. When our offices produce more than what is consumed, the team effectively 'spins the meter backwards' to export the power and give back to the society.
This automatic process exports unused energy generated within the offices to the state electricity board using the same transmission lines. Exported energy is recorded in Capgemini's monthly electric bills.
How important has it become for corporates to make sustainability a primary agenda due to Covid-19?
This pandemic has truly taught us how important it has become for each individual and organizations to factor in implications of climate change and it's far reaching effects on the environmental sustainability. It is imperative that organizations integrate their sustainability goals into their business decisions and goals.
Sustainability is one of our core pillar for our ambition to being Architects of Positive Futures. During COVID-19, we rapidly enabled our colleagues to work from home. Today, most of our colleagues continue to seamlessly work from home. This has reduced the demands on office infrastructure and more importantly the use of environmental resources for a 'work from office' scenario' like energy, water and fuel etc. Office Energy consumption has reduced significantly since the lock down and we are able to sustain with self-generated solar energy during the day in most of our campuses and even able to export balance energy to the grid. As travel and commute have also vastly reduced, carbon emissions are significantly lesser.
At present, we continue to monitor the situation closely and work with industry bodies to ascertain how the COVID situation will evolve. We believe that, even when the situation eases, we may not immediately go back to the occupancy levels as was during Pre-COVID times. The move to 'normalcy' will happen in a staggered way – where in some percentage of colleagues would continue to prefer working from home. So, we are working towards measures to handle this situation by digitizing the office infrastructure in a way that saves our power consumption and makes us more sustainable.
The new normal will include services like remote booking of seats before a planned visit to office, automatically controlling lighting and air conditioning limiting to occupied space. Connecting digitally with colleagues and clients is the projected new normal and so 'Effective Digital Workplaces' is the future. Our effort is towards integrating this digital scenario with our sustainability mission.
We are also working towards electric mobility through our bus and cab fleets converting to e-vehicles. As a Group, Travel is a major factor that is being redefined to reduce our travel related carbon footprint. Virtual collaboration and digitization are the new ways of working. These are few major steps advance our sustainability goals.