S M Sehgal Foundation today announced the implementation of a two-year project on 'Bolstering Farmer Producer Organizations in Uttar Pradesh and Karnataka'with philanthropic grant funding of INR 70 million from the Walmart Foundation. The project will directly impact 10 FPOs in the states of Uttar Pradesh and Karnataka and reach out to 5,000 smallholder farmers (FPO members) and a population of 25,000 people (direct family members of FPO members).
Organizing small and marginal farmers into Farmer Producer Organizations (FPOs) is one of the most-effective strategies for increasing farmers' advantage in emerging markets. FPOs, when managed effectively, mitigate challenges that individual small farmers face, such as low market price, high input costs, and limited access to technologies and markets, among others.
With the grant from the Walmart Foundation, S M Sehgal Foundation is working with the grassroots communities at both locations to train the FPO members and revive the existing producer groups.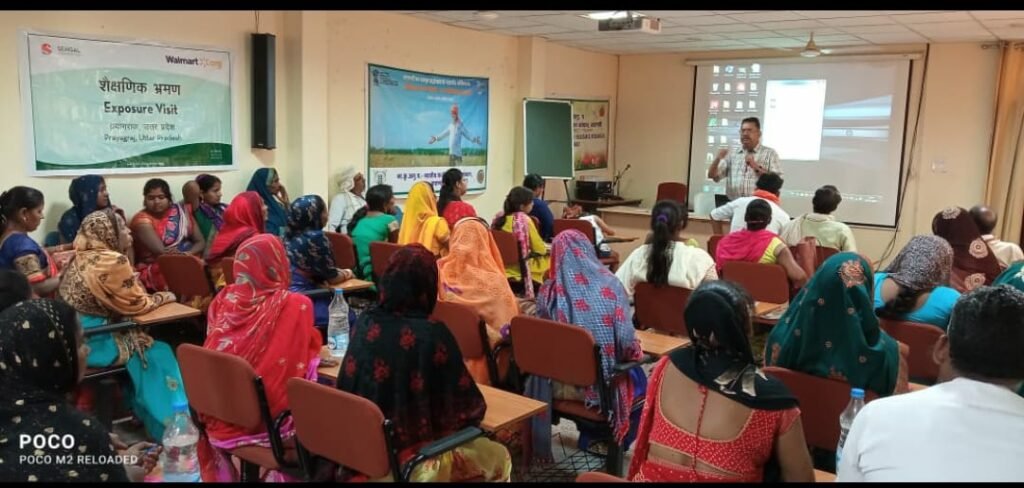 According to Julie Gehrki, Vice President and Chief Operating Officer at the Walmart Foundation, "Our work is informed by our commitment to create shared value – helping people live better, building thriving communities and protecting our environment. That also means working with leading collaborators in the field to create opportunity, build a more sustainable future, advance diversity, equity and inclusion, and bring communities closer together. We commend the project for aiming to foster a more secure, prosperous, and dignified agriculture sector by creating opportunities for smallholder farmers, especially women producers through the promotion of sustainable and effective FPOs. Capacity building can be a critical key in enabling FPOs to design and implement their business models, and have open and transparent structures, thereby delivering the long-term aim will be to deliver benefits to their members."
Commenting on the project, Ms. Anjali Makhija, Chief Executive Officer, S M Sehgal Foundation said, "For the last twenty-two years, S M Sehgal Foundationhas worked to help rural communities in India createsustainable programs for managing water resources,increasing agricultural productivity, and strengthening local participation to benefit farmers and their communities, with afocus on women's empowerment.I congratulate the team for this project on FPOs with smallholder producers, especially women producers, engaging them as key players from the start to build leadership capacity. Women's representation, gender sensitization, and inclusion of women leadership at the FPO level will set a guiding model to help change norms and incentives in the long term."
The project is operational in Prayagraj, Uttar Pradesh and Kolar, Karnataka and adopts a collective approach to strengthen FPOs.The focus areas of the project are increased awareness on scientific agriculture practices, access to capital, technology, agricultural inputs, social capital, and access to finance and markets,and women's empowerment.
(India CSR)